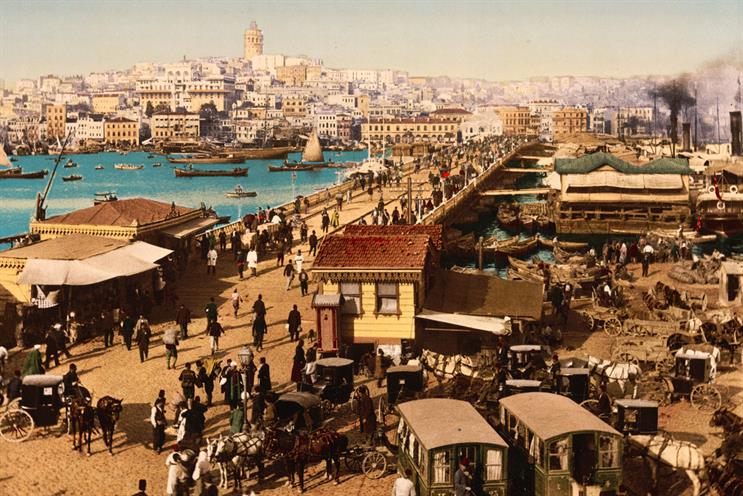 In 324 AD, Constantine the Great took one of the most momentous decisions in history. Beleaguered by barbarians in the West, he moved his empire's capital 800 miles east of Rome, to a city which was later named Constantinople, after him.

It's almost impossible to overstate the audacity of this decision. Calling time on the "Eternal City", after 1,000 years of growth and glory, must have appeared like madness at the time. Despite Rome's difficulties, its population was still well over a million people (a level it wouldn't reach again until the 1950s). The city's economy was still astonishingly productive (in fact, its GDP was higher than some nations' today). Moreover, while the threat of invasion was real, it wasn't exactly imminent (Rome wasn't sacked for another 70 years). Nevertheless, the move proved inspired as it coincided with a global shift in power towards the East: buoyed by access to the emerging Silk Roads the new empire thrived for another millennium.

Constantine the Great
So where am I going with all this? Well, it strikes me that many big businesses today could learn a trick or two from old Constantine. Sitting in their plush boardrooms, surveying their empires, they can see the barbarians on the horizon – but feel unable to relinquish their current power bases and income streams. They might be media giants, sitting on vast but declining ad revenues while trying to figure out how to monetise digital publishing. They might be titans of retail, fending off e-commerce upstarts, while being restricted by their own bricks and mortar operations. And yes, they might be big agency networks, desperate to modernise but unwilling to give up the fat cheques from their old businesses.
The truth is that almost all large corporations understand the need for change, in principle. However, as the late Yogi Berra once said: "In theory, there is no difference between theory and practice. But in practice there is." Too often, the desire to disrupt is constrained by (understandable) practical worries about replacing existing revenues. As a result, change programmes are often piecemeal and focused around optimising the old system. This leaves traditional organisations vulnerable to new entrants, who can build their business models from scratch.
So what can the incumbents do? Unfortunately, there are no easy answers (tellingly, the textbooks on disruption have all been written by the upstarts, for the upstarts). But the one thing we do know is that the most common strategy – delay – definitely doesn't work. Because by the time the traditional leader has plucked up to the courage to jump, it's typically too late.
No, the trick, as Constantine found, is to make your move before the barbarians reach your door. Don't just dig a deeper moat or build a higher wall: in modern business, it's sometimes not enough to shore up the existing fortifications, you need to be on the lookout for a stronger position altogether.
In short, at a time when we're all talking about "transforming" our businesses, perhaps a more profound question is whether we should be "relocating" them? It's not easy but instead of building a better Rome, maybe we should all be trying to find our Constantinople?
Andy Nairn is the founding partner of Lucky Generals