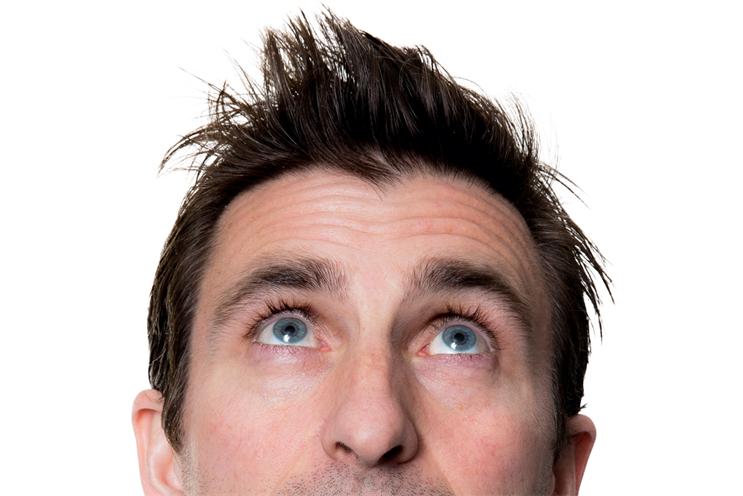 The possibility begins with what I believe to be the truest and purest test of a creative's mind and pencil: to distill an often convoluted client brief and transform it into something single-minded that will be memorable despite only a few seconds' exposure.
That's a rare skill. And it's how out-of-home puts the best creatives through their paces.
Arguably, writing for OOH is a tougher test of creative skill than crafting a TV spot, where there can be the comparative luxury of 60 seconds' exposure and the storytelling skills of, say, Jonathan Glazer to steer even the most mediocre of scripts to greatness.
Then there's the test provided by OOH's societal ubiquity. Many people who see a poster will not be in the market to buy the product or service it's advertising during the campaign period. So the payback on a marketer's investment is dependent on consumers remembering the ad later. The more creative, single-minded and memorable the work is, the more likely that payback becomes.
However, the main reason I love the creative fuel provided by OOH is because it's the ultimate meeting place for creative and media agencies to build ideas together.
As with Clear Channel's 'Playground' space, OOH is where we can bring our respective skills to a wonderfully blank canvas and play together, nicely. The ad agency brings its strategy, art and copy skills, with no precious editorial or publishing teams to get in the way. The media agency then marries this with data and audience insight, local geographical knowledge, up-to-the-minute technological possibilities, opportunities for integration into other channels and, of course, ideas of our own.
By working together and playing nicely in the OOH playground, we should all be able to come up with ever-more creative and successful OOH campaigns.
---
Andrew Stephens is a founding partner of Goodstuff Communications.
As a judge in the Clear Channel and Campaign Outdoor Media Awards 2017, he will be looking for... "work that sets a new bar in creativity"