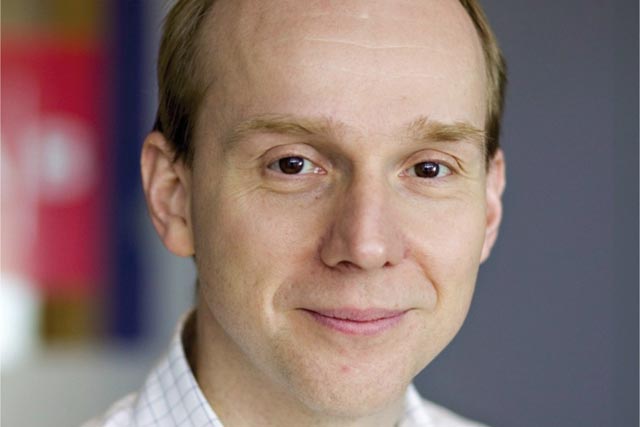 The RAB tests around 10 ad campaigns every month as part of its ongoing radio advertising research tool RadioGauge, but has not revealed how the ads compare to each other, until this week.
In the first three months of the year, the Fire Kills ad campaign by RKCR /Y&R beat 33 other brands to the top spot in creativity for delivering its message, to check your smoke alarm, in "just 10 seconds".
RadioGauge is funded by the commercial radio industry and is offered to both national and regional brands and their agencies free of charge, for campaigns worth more than £350,000 and £40,000 respectively.
The RAB measures the creativity of campaigns by asking its thousands of respondents to score the ad against 11 statements that link to the RAB's 5Is (Involvement, Identity, Impression, Information and Integration) evaluation process.
RadioGauge has measured the effects of a total of 460 brands since it launched in January 2008, which Mark Barber, planning director of the RAB, said made it the "single biggest data source for radio campaign effectiveness and creative analysis".
Barber said: "Over the past three years, RadioGauge has created a common currency for radio creative effectiveness using the 5Is, that for the first time enables advertisers to directly compare the impact of their radio execution against sector benchmarks.
"These top performers from Q1 use radio as a fully integrated element of the wider media campaign, making the most of the emotional impact of audio to engage the listener, to change perceptions and behaviour."
While the RAB has revealed the top creative ads as scored by listeners, brand effectiveness outcomes remain confidential and creative measures are not representative of the relative effectiveness performance of the individual campaigns.
RadioGauge works by comparing the differences in brand awareness and consideration at the end of a radio campaign, between a sample of people who listen to commercial radio and a sample of non-listeners.
The top 10 ads, described by RadioGauge executive Mike Tull
10. Benecol by MCBD (now Dare) with media by Carat
Every January, many of us make resolutions and decide now is the time to start doing things differently. It's this idea that Benecol tapped into and allowed them to cleverly tell radio listeners that Benecol could help ensure they don't break any cholesterol-related resolutions.
9. Go Compare made in-house with media by MEC
Love him or hate him, we all know exactly who Gio Compario is. Go Compare launched a new set of radio ads maintaining the strong audio identity Gio provides for them, along with utilising the ever-increasing appeal of David Mitchell.
8. WeightWatchers by McCann Erickson with media by OMD
Another brand which drew on the "New Year, New You" feeling is WeightWatchers with a creative execution that taps straight into their core audience with the use of Kylie Minogue's 'Wow' across all their media activity, ensuring strong 'integration'.
7. Thomson Holidays by Global Creative with media by MediaCom
After listening to this ad, I can't imagine there is anyone who isn't dreaming of sitting in a whirlpool in your favourite holiday destination a million miles away from the office and the whirlwind of emails and phone calls. Thomson Holidays delivered an integrated cross-media campaign and therefore made the most of radio's ability to act as "virtual TV" to extend their message and appeal.
6. Digital Radio UK by Abbot Mead Vickers BBDO with media by RadioWorks
It's now time for the second appearance of David Mitchell in this quarter's countdown. DRUK used him and Arthur Smith to deliver a humorous take on the key seasonal messaging about the potential of a digital radio as both a gift for a loved one or a treat for yourself.
5. HM Revenue & Customs by MCBD/Dare with media by M4C
Is it just me or has anybody else suddenly had the image of Moira Stuart appearing in your cupboard pop into their mind? HMRC used radio's strength of reaching people at relevant times to deliver their message about the importance of completing your tax returns online.
4. Compare the Market by VCCP with media by Zenith
Compare The Market's use of a long established brand character continues to pay dividends in terms of creative appeal to listeners.
3. Autoglass by Radioville with media by Starcom
"Autoglass repair, Autoglass replace". As soon as that jingle breaks out over the airwaves, you'll have it stuck in your head for hours after. Autoglass creatives continue to demonstrate how developing a sonic identity on radio can have a long-lasting positive effect for an advertiser, and ensure that they can communicate key messages while still maintaining a strong brand feel.
2. Department for Transport by Leo Burnett with media by M4C
Sometimes an ad can just make you sit up and pay attention. By using the classic radio "phone-in" device, the Department for Transport really made an impact on air with listeners, by conveying the consequences that choosing to drink and drive can have on your life.
1. Fire Kills by RKCR/Y&R with media by M4C
Radio ads can sometimes work best when you keep them short and simple. The Fire Kills campaign needed just 10 seconds to ensure their message hit home. Whether you're sat reading this in your office or on the move after hearing this ad, the first thing you'll do when you get in tonight is check your smoke alarm…and that's just what they wanted radio to deliver.