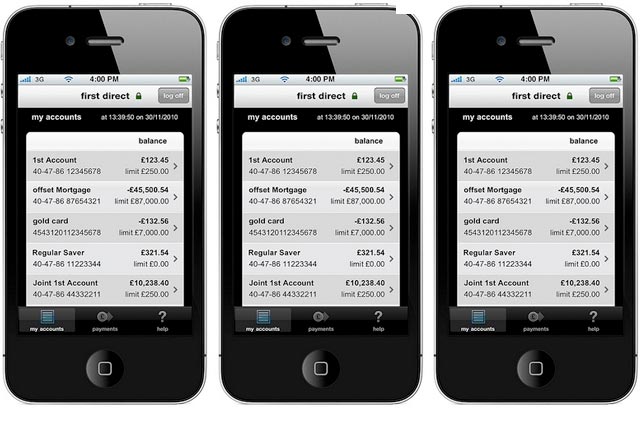 Currently, Natwest, RBS and Ulster Bank have iPhone apps that enable users to check their balances and create mini-statements.
However, the First Direct app, which is free, offers customers the opportunity to make payments and transfer money between accounts, and view the last 20 account transactions.
Matt Colebrook, chief executive at First Direct, said: "The iPhone app is as a huge step forward, but it's just the beginning of our ambitions for mobile banking."
Colebrook added that it would be rolling out the app to other smartphone devices over the coming year.
The HSBC-owned bank, which launched 21 years ago, positions itself as a customer-friendly bank and was the first to allow its customers to bank via phone.
In October last year, First Direct began replying to its customers for the first time on its online forum "Talking Points", as part of its wider strategy to drive openness with its customers through social media.