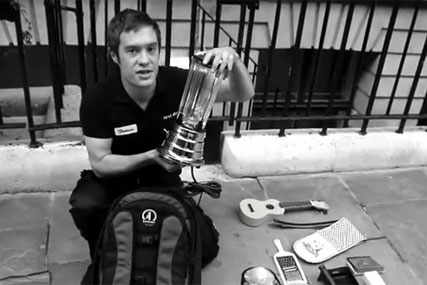 The six films have been made to highlight First Direct's high level of personal service, as an analogy of how its banking services differ from those of other, more automated banks.
Created by Mindshare, the videos are hosted on the HSBC-owned bank's dedicated YouTube channel. The film shows how First Direct customers, by using an iPhone-style app, can locate a "buddy" and request their aid, whether it be conducting a marriage ceremony, changing a tyre, or providing a lift by bike through busy London streets.
The teaser content was created following a series of live stunts filmed in London that were all captured using mobile and flip cameras to produce content that resembled user-generated and CCTV footage.
It was then seeded as genuine live content using heavy YouTube users, selected websites and bloggers.
Mindshare re-skinned First Direct's YouTube channel, which houses the six films and incorporates Facebook functionality enabling people to recommend the content to their friends.
Agencies 7th Chamber, Unruly Media and Mindshare Social assisted on the campaign.
Mindshare won a Gold Lion award at this year's Cannes Advertising Festival for its First Direct Live campaign.