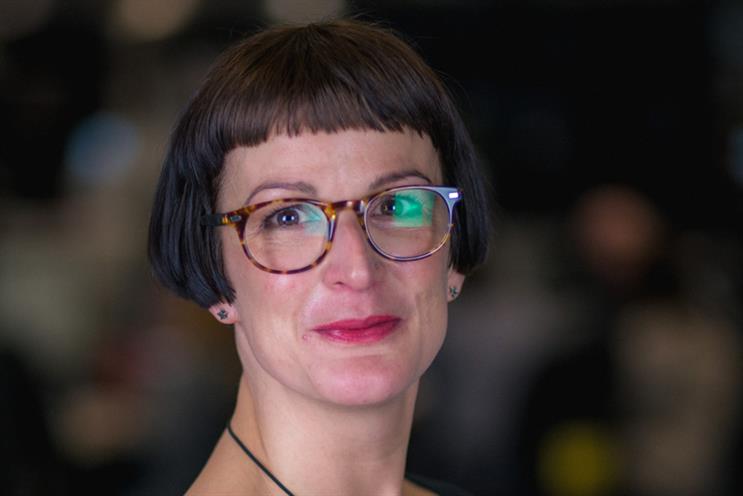 It is easy to forget how big a deal it was when Midland Bank launched First Direct in 1989. The idea that customers could handle their banking over the phone from the comfort of their own sofas, rather than queuing in tired local branches, was revolutionary for the sector.
Lest anyone forget, its launch marketing also ripped up the rule-book. The brand was introduced to consumers with different ads running concurrently on ITV and Channel 4, interrupting an Audi commercial, and with a creative claiming to show a woman speaking from the future in 2010 – something First Direct acknowledged when celebrating its 21st anniversary.
Now part of HSBC, the brand continues to prosper – it proudly reminds observers it has been profitable every year since 1995 - but it is no longer the bank of the future. With digitally-native start-up like Atom Bank and Monzo driving the agenda, there is a danger that First Direct might join the path to obsolescence alongside other now-amusing pre-internet innovations like floppy disks, fax machines and the MiniDisc player.
Zoe Burns-Shore, First Direct's head of brand and marketing, is determined to prevent this from happening. Following more than a decade spent with agencies DigForFireDMG, 20:20 and Elmwood, Burns-Shore joined the Leeds-based bank in 2013. And, after five years leading its customer communications, she stepped up to the top marketing role in 2016.
In September, First Direct launched its first major marketing campaign in two years, promoting itself as a "modern, digital bank". Retaining the brand's long-standing monochrome visual styling, a TV ad (see below) showed a gravity-defying astronaut bouncing around London, while out of home and digital activity pushed features such as Touch ID and Voice ID, mortgages, a £100 switching incentive and its mobile app.
Perhaps significantly for a marketer who has spent much of her career refining companies' digital strategies and user experience, Burns-Shore opted to cut ties with J Walter Thompson and instead hired Accenture-owned agency Karmarama to handle the campaign.
Though unwilling to discuss the choice of agency, she admits First Direct must add to its 1.35 million customers by repositioning the brand as a "bank for today's world". She adds: "Over 80% of our customers bank with us through digital channels, but we're still thought of as a phone bank – that has to change."
Not working nine-to-five
A key insight behind the campaign, which returned to screens last month, is the erosion of the traditional 9am to 5pm British working life. Burns-Shore says the bank spent an "awful lot of time" talking to consumers from all walks of life about how they work and manage their finances, and discovered a "whole load of people" balancing multiple jobs as contractors and freelancers, as well as operating a "side-hustle". These, she argues, will form the basis of First Direct's customer base in the future.
"[They] need a bank they can access anywhere. They want an intuitive, feature-packed mobile app to do their basic banking whenever it fits for them, but also want the reassurance of knowing there's a brilliant, helpful and friendly human on hand 24/7, 365 [days a year], for those times when things just go wrong. At the moment, no one can service that in the way we can," she says.
Once the initial objective of raising brand awareness has been accomplished, First Direct will move on to promoting new services and functionality. Around a third of its customers currently use its mobile banking app on a daily basis, and roughly two-thirds regularly access its internet banking platform, but Burns-Shore feels more must be done to improve perceptions of its digital chops.
So how does a brand invented for the era of telephone banking thrive in a mobile-first environment? "By taking everything we've learnt about being a brilliant phone bank and applying it in the right way," she says.
"Put your customers at the heart of the experience, make it simple, make it human, do it with a smile, get constant feedback and act on it. Mobile is just another channel, in the way that browser, live chat, chat bots and zero-UI experiences are. The real magic is how you blend those channels to give customers a tailored and seamless experience however they want to interact with you."
Open Banking
Perhaps the most abiding achievement of First Direct's marketing in its first three decades has been its ability to maintain a distinct identity separate from its parent group. The famously friendly tones of its call centre staff in Leeds and Hamilton, near Glasgow, perpetuate a sense of provincial informality utterly at odds with the global stature of HSBC.
This triumph of doublethink may be tested in the coming years, however, as regulators attempt to make the retail banking sector easier to break into. Last month saw the introduction of "Open Banking" by the UK's Competition and Markets Authority, requiring larger banks and building societies to enable the standardised sharing of customers' current account data with third parties, if those customers have given their approval.
Authorities hope Open Banking will further add further fuel to the rise of the UK's fintech sector, and enable digital competitors to challenge the dominance of the established financial services brands – including First Direct and HSBC.
Burns-Shore is phlegmatic about the new requirements, and says there is "no doubt" it also offers an opportunity for First Direct to develop relationships with existing and prospective customers: "Open Banking requires trust and we work very hard to make sure our customers trust us to look after their money and their data. Plus, anything that opens things up for customers has to be a good thing."
No matter how technology impacts consumer behaviour, Burns-Shore claims that First Direct will continue to offer "the kind of services that you associate with private banking", but in an "egalitarian and democratic way".
With rising fears around jobs being lost to robots and algorithms, she says people will remain the "beating heart" of the brand, but expressed her hope it can lead the way in demonstrating how technology and humans can "work in harmony" to provide the "very best of both worlds".
Anything else? "And having a theme park, but that might be just me," she jokes. First Direct may be about to reach its 30th birthday, but it's not too old to have a bit of fun, it would seem.