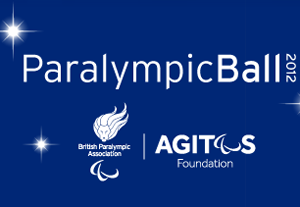 The black-tie event will be a celebration of Paralympians and their achievements, and will help to raise funds for the International Paralympic Committee's (IPC) Agitos Foundation and the British Paralympic Association (BPA) as they develop a worldwide legacy for the Paralympic movement beyond London 2012.

P&G has announced it is sponsoring the event, which will feature live music, a celebrity auction and an after party. Amongst the attendees will be IPC President Philip Craven and BPA President Tim Reddish together with celebrities from the world of sport and showbiz.

Agency Fireball is organising the ball. It specialises in fundraising and sport events.

IPC's Craven said the ball will be "an inspirational celebration" of the Paralympic movement.

"Together with the BPA we hope to take the energy of the London 2012 Paralympic Games and create a spectacular celebration evening that leaves a lasting legacy for the Paralympic movement in Great Britain and around the world," he said.

Nathan Homer, Paralympics director of P&G UK and Ireland, said: "P&G is delighted to be an official partner of the Paralympic Ball to celebrate the power of the Paralympic Games. The ambition, talent and sheer determination of the ParalympicsGB athletes is truly inspirational."
Comment below to let us know what you think.
To get a full review of the industry and its role in the Olympic Games make sure you subscribe to The Guide - An Olympic Legacy, which is available at the end of the year.