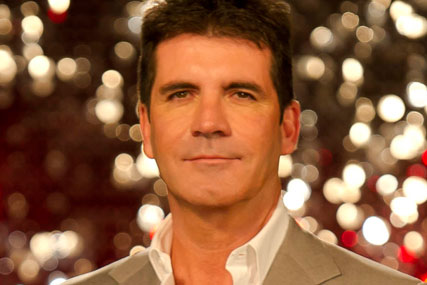 Saturday's two and a half hour instalment of 'The X Factor' had an average audience of 12.23 million between 7.45pm and 10.15pm, a 48.4% share of the TV watching audience.
Last week the tabloid papers, and many social networks, were dominated by the fallout after Nhengu was dropped from the show, and the speculation over who would be reintroduced to the show as the judges' wild cards.
It emerged that Nhengu's mother breached the terms of her visa and the family is now facing deportation to Zimbabwe. Nhengu told The News of The World yesterday that she feared the family would be executed by firing squad if they were sent back.
The audience peak of 13.8 million was reached at 9.20pm across ITV1 and ITV1 HD. It represented a 53% share of the audience and a rise of one million from the peak during last year's first live show.
So far 444,485 people have watched Lloyd singing 'Just Be Good To Me' on the official 'X Factor' YouTube channel, the most viewed clip from this week's show so far and way ahead of the other official videos.
The next most watched clip is Matt Cardle's version of 'When Love Takes Over'. It has been watched 213,670 times.
'Strictly Come Dancing', the BBC's big celebrity show, had an average audience of 9.03 million on BBC One and BBC HD between 5.45pm and 7.45pm, a 42.2% share of the TV watching audience.
Later in the evening Barbara Windsor on 'Piers Morgan's Life Stories' had an average audience of 4.43 million on ITV1 and ITV1 HD between 10.15pm and 11.15pm, beating 'Michael McIntyre's Comedy Roadshow' with 3.98 million across BBC One and BBC HD.