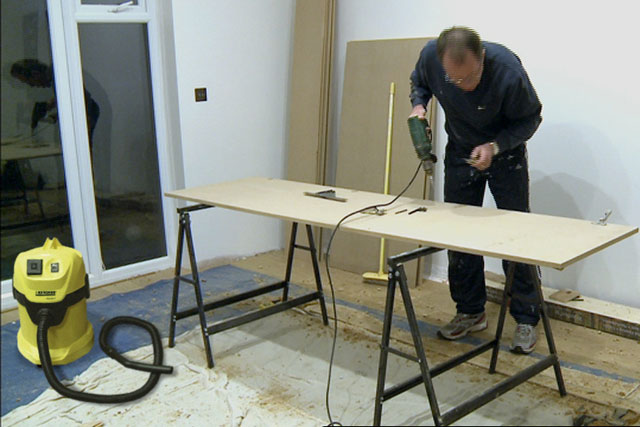 The Discovery Networks deal puts Kärcher products, including a DIY multi-purpose vacuum, into the background of episodes of the renovation show 'Tommy's Fix It Yourself' on Discovery Real Time, using technology provided by digital product placement specialist MirriAd.
The Kärcher product placement is part of a 12-month sponsorship deal which includes Discovery's home and property programming across a number of Discovery channels including Real Time, Quest, Travel&Living, Shed and DMAX.
The deal, negotiated by Discovery Networks UK, Kärcher UK, ZenithOptimedia and Hurrell Moseley Dawson & Grimmer, is accompanied by an online bespoke microsite offering advice on home improvement.
Mark Penrose, sales and marketing director at Kärcher UK, said: "The partnership with the Discovery Channel is a very important part of our current plans and reflects the wide appeal of our DIY products.
"In working with HMDG and their partners we have found another great opportunity to get our message out to an audience of DIY lovers, and in the process be part of some fantastic pioneering product placement technology."
The Sky activity will see Pedigree Dentastix, an oral care product for dogs, feature in tonight's episode of 'A Different Breed', Sky1's observational documentary series that follows devoted dog owners and their pets.
The Pedigree deal was negotiated by Sky Media and ZenithOptimedia, who worked closely with the channel team at Sky1 and the production company Pulse. The product was added during post production by MirriAd.
Nadia Follon, marketing manager, snacks and treats, Pedigree, said: "As the UK's number one dog food brand, we're always looking for new ways to engage with our consumers.
"In an increasingly digital environment, it's important we make the most of the new channels and technologies that are available. Digital product placement represents a great opportunity for us to communicate with our audience in an entirely new way."