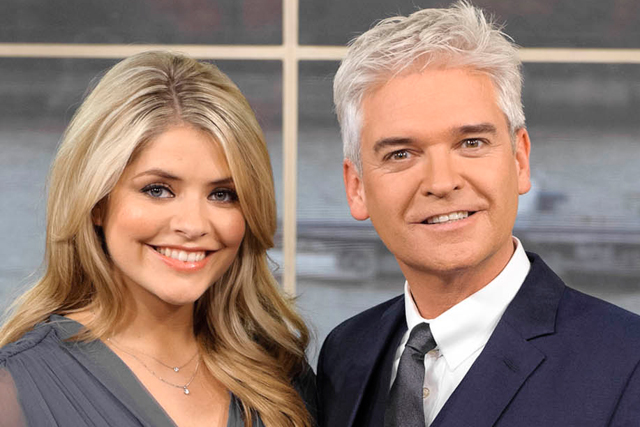 The deal has been brokered by WPP media agency Mindshare and is valued at £100,000. It is not clear how long it will run for.
Media regulator Ofcom changed its rules in the 2011 Broadcasting Code to allow product placement. These changes come into effect today (28 February), although almost two-thirds of viewers remain unaware that product placement is now permitted, according to research.
Several other brands and shows are known to have signed deals or are close to signing deals.
An ITV spokesman said: "Our first paid-for placement of a product will be placed in ITV1's 'This Morning' on Monday 28 February. We are currently talking to clients about a number of product placement opportunities, spanning a range of programmes and channels.
"The editorial integrity of our programming remains ITV's priority and any introduction of product placement will strictly adhere to Ofcom rules."
The major soaps will be the key target for brands, and should be able to command high fees.
ITV and Channel 4 are known to be sensitive to the possibility of a public backlash to product placement, and ITV switched its focus for the first product placement deal from 'Emmerdale' to 'This Morning' last week.
Research from Vision Critical, published today, supports the broadcasters' fears.
In a survey of 2,000 viewers, they found:
61% of people were unaware that product placement will now be allowed.
54% were "comfortable" with product placement.
32% were "uncomfortable" with product placement.
38% thought TV quality would reduce.
31% thought TV quality would improve.
Older viewers were less comfortable with product placement than younger viewers.
Mike Stevens, head of research at Vision Critical London, said: "There's a real lack of awareness that commercial TV will soon be carrying paid-for promotion of brands. It's to be expected that people will feel uncomfortable at first."
"What's maybe surprising, is that a third of people think this could actually improve programming quality by creating a new income stream for broadcasters – it suggests viewers appreciate the trade-offs involved in commercial TV."
Ofcom rules state that a campaign must be run before programmes can use product placement, but this campaign may be as little as a single ad before the first product placement transmission. A logo must also be shown to alert viewers to product placement.
Some channels were found to be better suited for product placement. 62% are "comfortable" with product placement being used on E4 and 64% are "comfortable" to see it on Sky Sports. Electronic Arts is exploring the chance to formally sponsor the clock on Sky Sports.
A second piece of research found appropriate placement could benefit programmes. SPA Future Thinking conducted 16 focus group surveys on behalf of Channel 4.
Jon Priest, chief executive at SPA Future Thinking, said: "Viewers aren't naive and they recognise that they've been exposed to product placement since the early 1990s in American shows and films.
"What's interesting is that they see product placement as a natural progression from traditional advertising. They feel it's already happening and are unfazed by it."
Peter Jones, partner at Madigan Cluff, and Deloitte's James Bates look at what placement could mean for brands, agencies and producers.
David Charlesworth, head of sponsorship at Channel 4, last week denied any product placement deals had yet been made at the broadcaster. He said: "The overall message from our viewers is that they actively welcome product placement while trusting us to make it work for both them and advertisers".