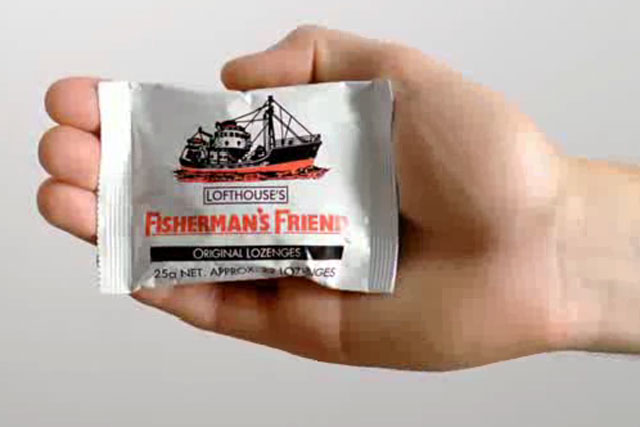 The Brand Engine previously worked with the Lofthouse of Fleetwood brand.
Fox Kalomaski will be responsible for producing a national TV campaign for the brand's Extra Strong Lozenge breaking next year, targeting men over 35-years-old.
Fisherman's Friend launched its first major TV ad campaign since the 1970s in January last year.
Lofthouse of Fleetwood's chairman, Doreen Lofthouse, said: "Our objective is for our millions of existing customers to keep loyally enjoying Fisherman's Friend as well as gaining an even wider market for our uniquely appealing product.
"We were all impressed by Fox Kalomaski's creativity, which cleverly reflects the brand's traditional virtues."
Fisherman's Friend was created by pharmacist James Lofthouse in 1865 to help Fleetwood's fishermen cope with the freezing conditions they often encountered.