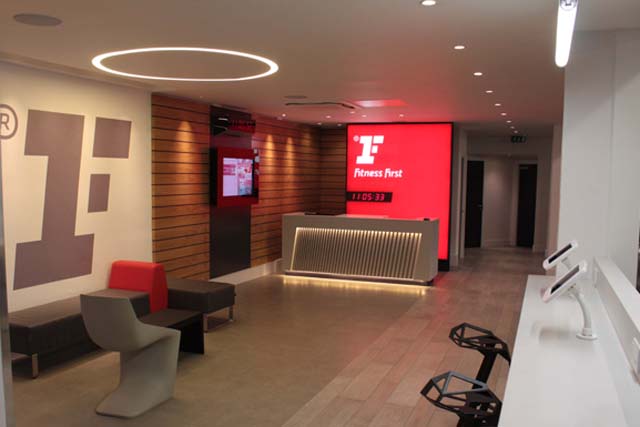 The industry has lost its way. Location and price were the determining factors as it why someone would choose a gym, but a lot of brands lost touch with why they started in the first place. Fitness First absolutely fell in that category. Without that focus on the customer, it's no surprise that gyms have been struggling over the past few years.
We wanted to draw a line under the myth that gyms want people to join but not use the club. We embarked on a major international research programme, to understand perceptions of the industry and how we can crack the motivation code. Working with Professor Stuart Biddle at Loughborough University, we have made a number of changes over the past 18 months.
The concept of the traditional gym is not sustainable. We have a choice: we can either continue to build clubs, and let members get on with it, or we can get back to the real reason why Fitness First came into existence 20 years ago, which is to help people get more from their training and go further in life. It's a real top to bottom review of our business, from people and products to perceptions that gyms lacked integrity and transparency.
We can either continue to build clubs, and let members get on with it, or we can get back to the reason why Fitness First came into existence 20 years ago.
We're trying to get away from that box full of equipment. The first club we opened in this new style, in South Kensington in London, we called the "playground". It looks a more engaging environment from your average rack and stack gym. People rightly question if they are getting the most out of their work-out. A big part of what we're also trying to do is link what we offer outside the club as well as inside, especially in light of the growth of mass-participation events.
People are time-poor. One small piece of insight said that people only have a short time at lunch, and they are still hot and sweating when they get back into their work clothes. That's why we've invested in things like cool-air showers, taking your body temperature back down, and the quality of hair dryers. It shows you the length to which we are thinking about our membership experience.
The most important part is the role that our people play. There's going to be a huge investment in the recruitment and training of our people. Over the last 18 months, we've trained around 85% of our general managers in the UK. We need to help educate members, and spot the signs of where our intervention can help to motivate people.
We want to be completely transparent. We proactively contacted the Office of Fair Trading to approve our terms and conditions, and we've had them certified by the Plain English Society. These types of things are housekeeping, which everyone should have in order, but not everyone does.
We're spending £70m on getting the brand right. It's a big change from blue to red, but red is the colour of energy and strength. It is bold and confident and a statement of intent, and it better represents the direction we are taking. This is a fundamental shift from being a promotion-led business to a member-led business.
The key benchmark will be to prove that we are able to improve people's fitness. In the shorter term, it's about improvements in member retention and visit frequency, and the early signs are that the new clubs have led to a more engaged member base. Longer term, we want to prove that we can help you go further than anyone else.