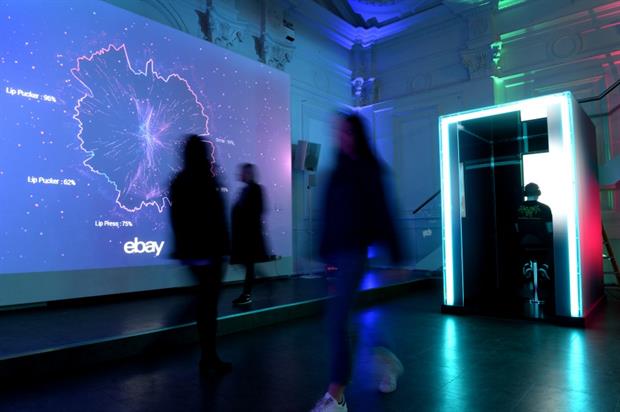 On 29 and 30 November, Ebay opened the world's first 'emotion powered' pop-up. In collaboration with US-based technology company Lightwave, the online marketplace used facial coding technology and ambient biometric sensors to detect shoppers' emotions and reveal which products resonated with them the most. Guests were able to browse through a selection of 12 products from Ebay's giving page, and shop online for Christmas gifts in a stress-free manner. As a centre piece, Ebay created an 'emotional tapestry'to translate the real-time emotions of shoppers. The pop-up was timed to coincide with 'Giving Tuesday' and 'Cyber Monday'.
Online marketplace Etsy opened its 'everday emporium' from 2 - 5 November, and aimed to celebrate individuals and everything that makes us unique. On each day, 100 unique designs of a single item were put on display, including pet beds, clocks, mugs and cushions. Items were free of charge, and the only way to 'purchase' an item was through an Instagram post from the shop, using the hashtag #DifferenceMakesUs. The pop-up formed part of Etsy's global campaign 'Difference Makes Us', which highlighted that there's something for everyone, and someone for everything.
Online food order and delivery service, Just Eat, staged its 'The Future Now' event on 22 November, which used virtual and augmented reality and aimed to reimagine and redefine food discovery. The technologies were used to showcase the brand's latest food tech innovations. Guests were invited to take a tour through the living room of the future and interact with delivery robots in order to discover how the food technology industry aims to revolutionise how we order and enjoy food.
Social media platform Instagram staged its first-ever #Instagiftguide Christmas Fair on 28 November at Graphic Bar in London. The event showcased products from independent businesses that use Instagram, and aimed to turn the site's potential as a virtual gift guide into a physical reality. Guests were invited inside free of charge and encouraged to browse for Christmas gifts. Products on display included hand-crafted jewellery, matcha tea and personalised stationery.
Restaurant food delivery service Deliveroo teamed up with celebrity Scotty T and competitive eater Kate Ovens to launch a student club takeover tour. Brand ambassadors and students from Bournemouth University were invited to test their eating capabilities at a food eating challenge on 24 November by tackling two three-foot burritos. The event saw Reality TV star Scott Timlin take on YouTube sensation Kate Ovens in an attempt to conquer the giant dishes. The student club takeover in Bournemouth is part of wider #RooRescue campaign from Deliveroo, which will see the brand visit student club events in 35 cities across the UK.
For your daily hit of news from the brand experience community, weekly brand and inspiration updates or your monthly trend download, register and subscribe to Event and our bulletins.