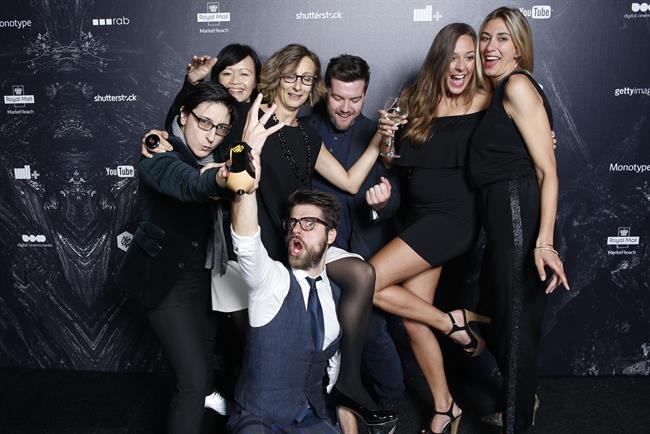 LONDON — Always' #"LikeAGirl" was the most awarded campaign and R/GA, the most awarded agaency at last night's D&AD awards ceremony here.
The "#LikeAGirl" campaign by Leo Burnett and Holler won the most Pencils overall – one black, two yellow, three graphite and two wood.
Other black Pencils were awarded for 4Creative's Film4 idents and Made Thought's visual and website brand for GF Smith. The remaining black Pencil winners were "inglorious fruits and vegetables" by Marcel Worldwide for Intermarché and "K9FM" by Colenso BBDO for Mars Pedigree.
There were also a record four white Pencils awarded, doubling last year's figure of two, for creativity for social good.
The winners were: "Lego: everything is NOT awesome" by Don't Panic London for Greenpeace; "this is wholesome" by Droga5 (US) for Honey Maid; "Nazis against Nazis – Germany's most involuntary charity walk" by Constanze Spross (Germany) for ZDK Gesellschaft Demokratische Kultur; and "human traffic sign" by Lowe China for Buick.
Wood and graphite Pencils were added this year to replace the In-Book and Nomination categories.
Each piece of work that receives a Pencil will be featured in the D&AD Annual, and this year's edition contains a record 847 projects from 44 countries.
Tim Lindsay, the chief executive of D&AD, said: "The introduction of our new Pencil levels — wood and graphite — has clearly made an impression. Our judges were happier to award brilliant work, and we're going to have our thickest-ever Annual as a result.
"Inversely, they now regard yellow as an even tougher accolade. Personally, I'm delighted that white Pencil work is now a central pillar of the awards."
R/GA was crowned Most Awarded Advertising Agency, with two yellow and many graphite and wood Pencils for work for Beats by Dre, Google, Hammerhead Navigation and Equinox.
Design Bridge was named Most Awarded Design Agency, while Procter & Gamble – the world's biggest advertiser – was recognised as Most Awarded Client. Somesuch, which scooped a yellow Pencil for "the other side" for Honda, was the Most Awarded Production Agency.
Once again, the UK produced the most Pencil winners with 229 in total (including seven yellow and two black), followed by the US with 150, including seven yellow and one black. Japan was third with 47 Pencils and Brazil fourth with 44.
Margaret Calvert, the co-designer of Britain's iconic motorway signs, was honoured with the President's Award for her 35-year association with the Royal College of Art, where she has taught multiple generations of creatives.
Mark Bonner, the D&AD president, said: "Margaret perfectly embodies all that is important to D&AD; combining excellence with education to inspire young creatives across the disciplines.
"I know because she taught me. Thank God I listened!"
This article first appeared on campaignlive.co.uk.