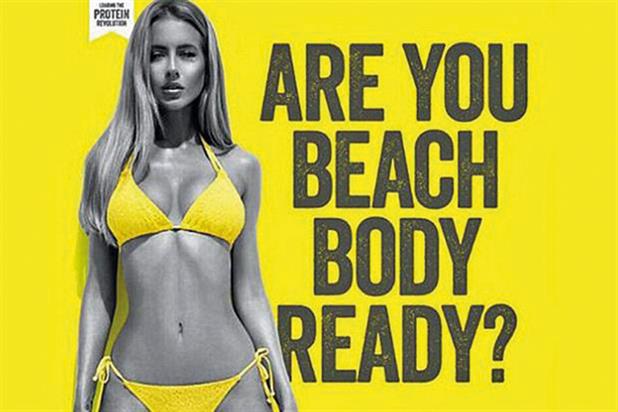 If you clicked on this article hoping to be validated (or angered) by another condemnation (or defence) of Protein World, you're in for a disappointment.
As with every moral outrage, opinions on the rights and wrongs of the issue are subjective, and unlikely to be resolved here. Less subjective however, are the truths behind the scandal, the cultural forces we can observe when we put our passions aside and take an objective look at this fascinating story.
1. The internet has made mass popularity redundant
Thanks to the internet's ability to connect and cluster people on a global scale, there is no longer such thing as a "niche" market.
Protein World (mocked by many experts for their apparent alienation of millions of consumers) proved this by turning an unapologetically discriminative approach into £2 million overnight.
They demonstrated that brands now have the freedom to decide who they are really for, and focus their behaviour accordingly.
Even more significantly, they also showed that brands now have the power to dismiss or even outright attack people who don't fit within their target.
Things could get interesting.
2. Integrity is a measure of commitment, not virtue
A common brand error is to view integrity as a measure of "goodness". This is a misconception. To have integrity the content of your views are irrelevant. What matters is your commitment to them.
Isis, for instance, has integrity. In the face of international opposition they stand firm, and this resoluteness, tragically, is what has won them thousands of fans.
Protein World achieved success in a rather similar way. Thirty thousand new buyers didn't flock to them just because they agreed with their views; they did so because the brand was defending those views, bravely and without compromise.
Do this, and you won't just have an opinion – you'll have a cause. And causes inspire action.
3. Lightning never strikes twice on social
Following their London windfall, Protein World sought to repeat their trick in New York City. Here's how they got on:
This graph courtesy of Crimson Hexagon shows Twitter mentions of the brand when the original scandal broke (on around 24 April), and subsequently when they activated their New York blitz (on around 1 June).
As you can see, intention and result didn't necessarily correlate.
Protein World failed to anticipate the level of international integration that exists on social channels. American communities interested in the story (feminists, libertarians, etc) were already involved in the initial debate, rendering the second launch somewhat redundant.
Social moves on quickly, brands must do the same.
4. Anger has more viral potential than joy
Protein World proved the value of anger for brands.
Take a look at the Twitter traction caused by two stories below; first the announcement of the royal baby, and second Cecil the lion.
By any objective measure (say, global front page coverage), the royal baby is the "bigger" story – but it doesn't play that way on social. Here, anger drives virality. Protein World tapped into this and created the biggest brand story of the year.
But don't worry. Your brand doesn't have to be the subject of that anger. You can be the accuser too.
Take P&G's successful #LikeAGirl initiative. Ostensibly this was a "positive" campaign, but the fuel for its success was essentially negative emotion and retweets powered by a chippy irritation with the status quo.
Both campaigns showed a deep intelligence of the way that social really works, not the way we'd like it to work, and other brands should take note.
5. Meta-communication is the new first language of the urban elites
Protein World's posters became news because of their unspoken communication. Consumers took an unremarkable piece of creative, read into it, and didn't like what lay beyond the surface.
Such sophisticated cultural reading of unsuspecting content is a particular condition of post-modern urban elites.
This condition sees many campaigns developed for more earnest international markets (like the infamous Samsung example below) mercilessly deconstructed and ridiculed.
It also punishes many brands less cunning than Protein World for unwittingly stepping out of cultural bounds:
But while brands must learn to be careful, they also should see an opportunity. Deeper reading of ideas can create deeper relationships. Protein World is one of the first brands to take this leap – they won't be the last.
Alex Smith is planning director at real world marketing agency Sense
Social analysis: Crimson Hexagon