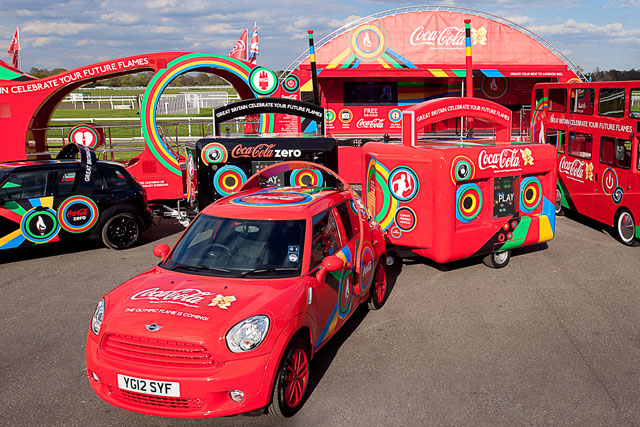 The fleet will travel between 30-minutes and eight-hours ahead of the Olympic flame, handing out special edition commemorative Coke bottles and memorabilia.
Accompanying MCs and music, including Coke's own Olympic anthem 'Anywhere in the World', will entertain spectators. One vehicle, travelling 30-minutes behind the flame, will act as a mobile recycling unit.
Coca-Cola is a presenting partner of the Olympic torch relay alongside Samsung and Lloyds TSB. The relay begins at Land's End on 19 May.
Last June the soft drinks giant ran the 'Future Flames' campaign to spread the message that people could nominate figures from their local community to carry the Olympic Flame.
Zoe Howorth, market activation director, Coca-Cola GB, told Marketing that the large-scale experiential tour of the UK will add to the brand's "credibility".
Speaking about marketing to Coke's youth audience, she said: "Experiential is at the forefront of my mind. The torch relay will be a lifetime memory and will bring value and credibility to Coke's activity."
Yesterday the soft-drinks giant reported a 10% leap in first quarter operating income from $2.28bn (£1.43bn) to $2.51bn (£1.58bn).
Coca-Cola said its 4% growth in global volume for sparkling beverages was partly due to innovative globally scaled marketing campaigns.
In February it launched 'Move to the Beat', its global Olympic campaign, featuring Mark Ronson.