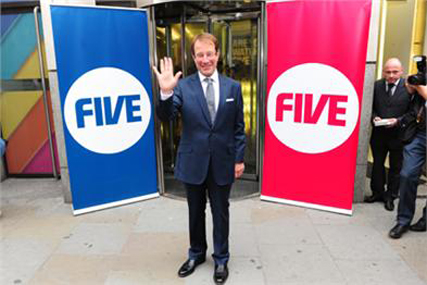 It is understood that Channel Five has met the required redundancies, around 60 to 80 staff members, through voluntary departures, and so compulsory redundancies have been avoided.

Departures from the commercial team are understood to be minimal, fewer than five, because new owner Richard Desmond appreciated the team was already lean and that the sales force at Channel Five was important for its future growth.

Sales director Kelly Williams was one of the few directors to retain his position under the new regime, alongside former director of digital channels and acquisitions Jeff Ford, who moved to become programme director of Five channels.

Channel Five will not have its own management board, independent chief executive or managing director, and will be run as part of Northern & Shell. Williams now reports directly to Northern & Shell joint managing director Stan Myerson.

Ford has responsibility for all editorial on the Five platforms, including children's strand Milkshake, and will report to Northern & Shell editorial director Paul Ashford.

Martin Ellice, the second joint managing director of Northern & Shell, will have responsibility for the broadcasters' finance, legal, IT and HR departments.

Broadcast operations, but not editorial, will report to Paul Dunthorne, managing director of adult broadcaster Portland TV.

Northern & Shell, owned by Express proprietor Desmond, bought Channel Five from former owner RTL in July, after a protracted bid process and intense speculation.

Desmond announced sweeping changes on 11 August, which included the departures of managing director Mark White and chief executive Dawn Airey, who will both leave the company at the end of October, after they have assisted with the transition.

Among the senior editorial staff to leave at the end of this month are director of children's programming Nick Wilson, senior programme controller Chris Shaw and controller of sport Robert Charles.
Channel Five declined to comment.