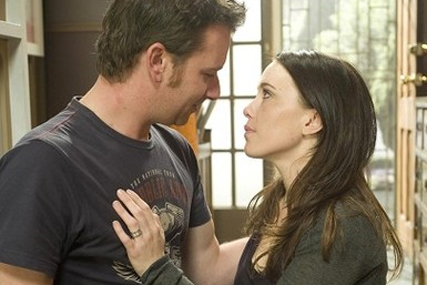 Five programmes to be broadcast in high definition include the new entertainment series 'Don't Stop Believing' and the Australian soaps 'Neighbours' and 'Home and Away'.
In March,
Ofcom withdrew Freeview capacity for Five HD
, after the broadcaster failed to provide the regulator with a launch date and other key information regarding its application. However,
Five later announced the channel would go ahead on Sky
.
Today, Five revealed that the channel is now available to Virgin Media's 3.7 million customers in addition to Sky's 9.77 million subscribers, as previously announced.
Charles Constable, director of strategy at Five, said: "We broadcast so many high-quality series shot in high definition, such as 'Don't Stop Believing' and our line-up of great US dramas, so our schedule is really suited to fantastic picture quality. Five HD is a great addition to our channel portfolio."
American drama such as 'The Mentalist', 'Grey's Anatomy' and 'Law & Order: Criminal Intent', as well as sports coverage including cricket and the Europa League football tournament, will also be broadcast in HD.
A spokesman for Five said that initially, between a quarter and a third of Five's peaktime hours would go out in HD, but that would rise over time.
Virgin Media currently offers 13 HD channels, as well as hundreds of hours of HD TV on demand, and plans to launch a further 20 HD channels later this summer. Sky has more than 40 high-definition channels and is aiming to offer 50 HD channels by Christmas 2010