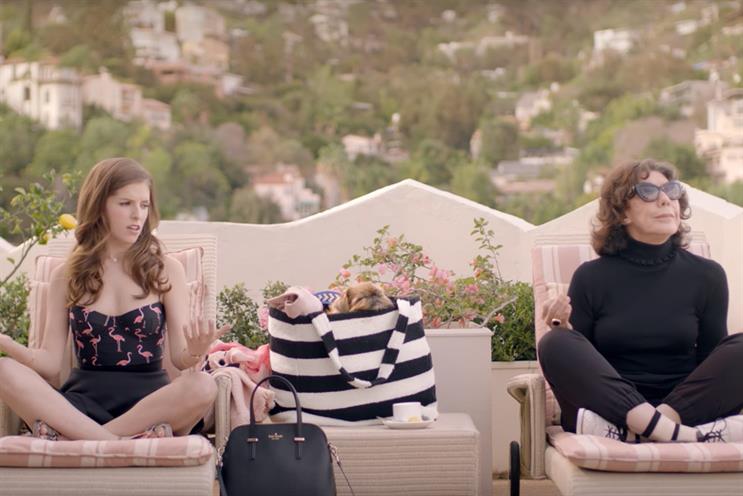 For many they are a calendar event in much the same way as Coca-Cola's "holidays are coming" has become a festive global tradition. What's less traditional is how we shop over the Christmas period.
Online sales this year have been record breaking; and social commerce has a part to play in this. It's been promising to take off for years, and while it has yet to really deliver, the past year has seen a few leaps forward from the likes of Pinterest and Instagram with the introduction of buy buttons, as well as more bespoke offerings from brands.
This is exciting. By integrating social and shopping, social media is really living up to its potential as both a brand-building and a sales tool. But while some brands have settled for adding buy buttons to their profiles, others are going beyond this, looking at a deeper relationship between social and sales. And the good news is that a lot of the best social commerce innovations are really not leaps and bounds ahead of what's realistic for most brands.
Here are five simple social commerce trends that all brands should be aware of now, and who's getting them right – not least because we're going to be seeing more of them beyond Christmas.
Bespoke owned platforms
The Net Set, introduced earlier this year by Net-A-Porter, is a fashion mag on steroids. It does even more than "what's hot" pages by offering a constantly evolving, shoppable source of trending content that's determined by the fashion community, not just a handful of editors.
It taps into Net-A-Porter's existing online audience base, ring-fencing it with a new offering. With Net Set, Net-A-Porter has turned an e-commerce platform into a social network. It reflects the social motivations that you see happening on Facebook – it satisfies curiosity by enabling users to take a peek at other people's styles, as well as allowing them to take action with the "like" equivalents – "admire" a style and "love" an item of clothing.
Learned social behaviours
Shopping app Grabble taps into a behaviour that has become natural for many digitally savvy consumers – the left and right swipe. The platform allows users to browse products from high street retailers and "grab" items they like with a right swipe, and discard those that they don't with a left – just like the dating app Tinder.
Based on what you pick up and reject, the platform starts to recognise your style, and offer more relevant products.
Shoppable videos
Shoppable videos are nothing new but the New York designer Kate Spade has set a high standard with its #missadventures series. Working with actress Anna Kendrick, each episode is a self-contained story following the "misadventure" theme.
Everything Kendrick wears is a Kate Spade product, and can be bought online as the viewer watches the video. Shoppable links to all the items featured are clearly displayed and at the end of the episode, the viewer is invited to "shop for the items featured" using a really simple buying process.
Its effective storytelling makes the content extremely watchable. It certainly doesn't feel like an ad but it does make you want to buy the products.
User generated content integration
While many social commerce innovations come from fashion brands, it's certainly not limited to the sector. The leading European face paint manufacturer Snazaroo offers its customers a very social experience on its online shopping page.
It offers guides to achieving different face paint looks, then allows users to upload their creations directly onto the website, while integrating user generated content shared from their Instagram channel directly onto the site.
Shoppers can see exactly how different looks appear when created by real people, not just makeup artists, as well as getting inspiration from the online community.
And it's all consumer generated. All Snazaroo is doing here is displaying it – how easy is that?
Social validation
Some of the best social commerce solutions are longstanding. For example eBay's brilliant help me shop, which allows users to collect items from across the web, organise them into a poll, and ask Facebook friends to vote, launched back in 2012.
It's still one of the most simple, useful shopping ideas that I've seen; it would be good to see some of the larger online fashion retailers, such as ASOS, incorporating social into their online sales platforms in this way.
With social commerce becoming an increasingly realistic prospect for brands, I'm looking forward to a very social Christmas in 2015.
Lise Pinnell is the head of strategy at We Are Social.