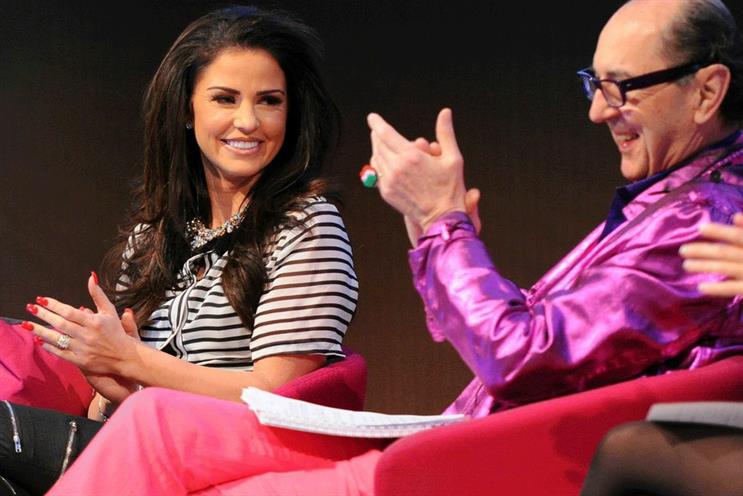 Start small and be realistic
Price advised people to be realistic about what they can achieve when setting up a new business. She explained that this is the approach she takes and then looks to grow a product. Price said: "Start small, be realistic and grow from there."
Manage finances well
Price said she puts all the money she makes in a pot and then uses it to build other businesses. She said: "Always put [the] money [you make] in the pot, don't take it out. Keep it in there and grow it, then you can start another business."
She also stressed that companies should make sure they always pay their taxes and "stay above board".
Authenticity
Robin Wight, the president at Engine, admired Price's honesty and said this is key when building a brand. Kathleen Saxton, the founder of the Lighthouse Company, said she thinks Price won Celebrity Big Brother because she showed emotion.
Experience knockbacks
Price said it's good to be knocked back because "you have to know what it feels like". She also said people should have the experience of doing the wrong thing.
Price said: "We all do things that aren't right. Eurovision was the one for me. I couldn't sing that song then I still couldn't sing it now. I believe you've got to do things wrong. Nobody is perfect."
Competition
Having strong competition helps people stay determined, according to Price. She said: "It's healthy to have competition because it makes you more driven." Although she does not think she has a particular competitor in the UK.
Price spoke on the panel with Wight and Saxton. Sally Eyden, the editor of Now, hosted the session.