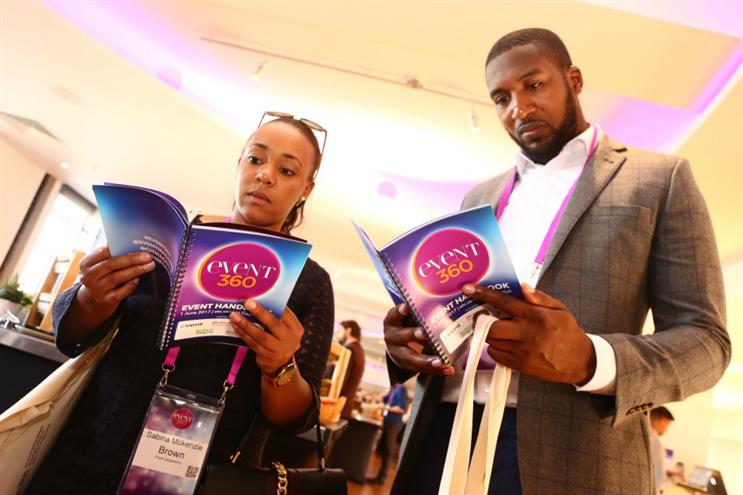 Think differently
Event360's keynote speaker Louise Fowler, a business leader and consumer marketing specialist, encouraged the audience to think differently. She said: "If all you ever try to do is what you did before, or what others are doing, it won't last. It will not break through and it will not give you a sustainable advantage. Think differently. The people who have done things really differently are the people who have thought differently, broken the laws and changed the nature of the game."
Start with the consumer
Fowler also told the audience to focus on the consumer. She said: "Businesses that are disruptive start with the customer. Think like your customers do by standing in their shoes and seeing the world through their eyes. Create a promise to the consumer that is about their benefit, not the content or the future of what you want done. If you pinpoint with vigour and accuracy everything that gets in the way that hinders your customers' experience, you can bring about change."
Think digital
Verve's head of digital and social John Kilcullen hosted a session on amplifying experiential through digital. He said: "Think about the digital side to the event. Is the content shareable? Will it create more of a presence across social media for the brand? Consumers will only share content they see as relevant and engaging."
Forget demographics
Ribena's senior brand manager Emmeline Purcell urged the audience to think about their target audience by attitude rather than demographic. She said: "Rather than considering elements such as age or gender, think about the kind of people you want to engage with the brand. They could be people who appreciate the moment, are outgoing and love being part of the experience."
Learn to disconnect
Laura Willis, digital wellbeing director from Shine Offline, stressed that we need to develop a healthier relationship with technology. Constantly being 'connected' can have a negative impact on mental health and risks a decrease in productivity. Willis noted that memory, focus and creative thinking are each skills that are in danger of dying out as the virtual world continues to take over.
More: At Event360, Pandora took to the stage to discuss the brand's experiential strategy.
For your daily hit of news from the brand experience community, weekly brand updates and your monthly trend download, register and subscribe to Event and our bulletins.
Follow @alison_ledger
Comment below to let us know what you think.