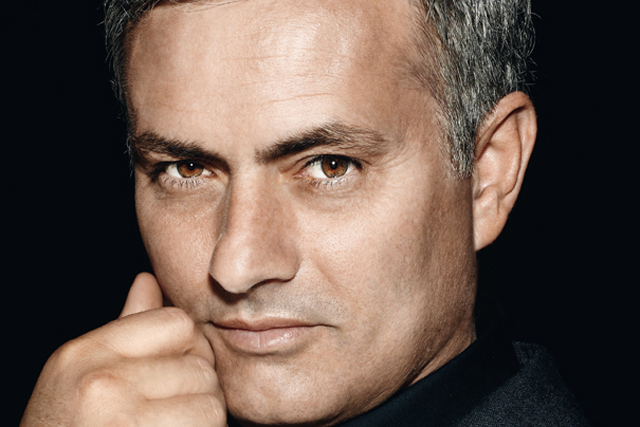 1. Don't be afraid to polarize opinion
In the wake of the economic downturn many brands, and marketers, have found themselves paralyzed by fear. Whether that is a fear of losing market share to a rival, of alienating consumers, or on a personal level losing their job; marketers have baulked at taking a risk.
Not only has Mourinho been a manager who has positively basked in polarizing opinion, he is seemingly devoid of the fear which holds so many back. As he told BBC Sport on what he thought of the potential of being sacked: "If the club decide to sack me because of bad results that's part of the game. If it happens I will be a millionaire and get another club a couple of months later."
While your average CMO may not be assured of a million pound pay off the mantra remains that if you try to appeal to everyone you risk truly connecting with no one.
But of course not every brand or marketer can bear to ditch vanilla branding. Crucially Mourinho is a man who can take the intense pressure that comes with polarising opinion. As he once answered a reporter who was questioned him about if he was feeling pressure about an upcoming game: "For me, pressure is bird flu. I'm feeling a lot of pressure with the problem in Scotland. It's not fun and I'm more scared of it than football."
2. Embrace the "siege mentality"
If Mourinho wrote a business book it is likely he would wax lyrical on the power of the "siege mentality". In the most basic terms a culture that declares: "we are the best, we don't care if you hate us, we deserve to win". A somewhat overtly negative but binding philosophy based upon unifying a diverse group of people behind a common goal.
As Frank Lampard told BBC Sport: "He's taken that [a winning mentality] everywhere he's gone with him. He creates a spirit in his squads that you can see from the outside is very, very strong."
3. Protect your team
Perhaps one of the worst downsides of the economic downturn has been the growing tendency to pass the buck. Decisions have been made not on the basis of the good of the brand, but on the maneuverings of staff attempting to safeguard or promote their own ambitions, ahead of the wider goals of their team or the company they work for. A trend which has led to a dearth of leadership at some of the UK's biggest companies.
Love him or loathe him there is no question that Mourinho inspires fierce devotion in his players. In many ways his larger-than-life persona ensures that it is he, rather than the individuals in his team, who is the target of negative media attention. In effect his outspoken personality and high profile in the media takes the pressure off his team, as he becomes a bigger focus than the players.
At a time when many marketers are loathe to go beyond the corporate soundbite, the power of a genuinely passionate key figurehead should not be underestimated.
4. Who cares the most wins (sometimes)
There is no denying the phenomenal passion that Mourinho has for football. It's a simple truth but one that is often forgotten; the very best marketers care deeply about what they do. As Apple founder Steve Jobs once said: "The only way to be truly satisfied is to do what you believe is great work. And the only way to do great work is to love what you do. If you haven't found it yet keep looking. Don't settle. As with all matters of the heart you'll know it when you find it."
5. Rules are for breaking
The manager that reportedly flouted a UEFA touchline ban by being smuggled into the stadium in a skip was never one to bow to the status quo. While Mourinho has had his moments (thankfully many marketers would draw the line at poking their opponents in the eye) his over-riding commitment to winning can't be questioned.
In an era where the demands for consumers' attention are ever-increasing brands need to do more to gain cut-through. Embracing maverick thinking and guarding against the curse of marginal thinking are increasingly important skills for marketers. So, just perhaps, engaging with your inner Mourinho, is not complete career suicide.
Nicola Kemp is head of features at Marketing.