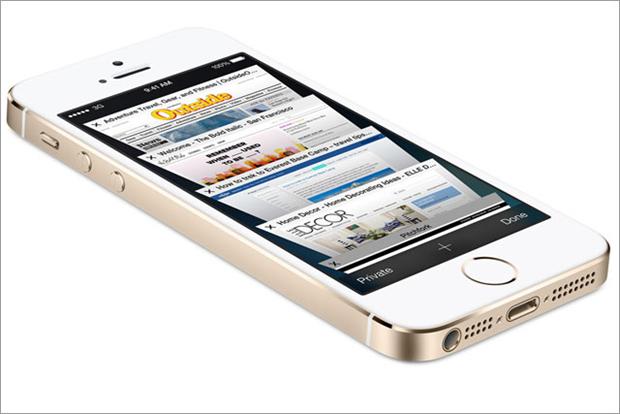 SoMoVi (Social Mobile Video) is going to take 2014 by storm
- 4G mobile video uploads are 5x faster than the average home broadband.
- 40% of YouTube video views are mobile (nearly double that of 2012).
- The new Apple iPhone 5S has a host of new video capturing enhancements such as slow motion capturing to tempt even more into making SoMoVi the 2014 content trend.
- Meanwhile, Google+ and Twitter have integrated more visual post options, mobile apps have started indexing in Google and as if that wasn't enough: 40% of the most shared Instagram videos are branded content, whilst 29% of live TV audiences are now influenced by Tweets.
Brands will realise the true power of new mobile (content) ecosystems
· Operating systems such as iOS and Android are rapidly overtaking broadcast infrastructure as the distribution medium of choice.
· Apps are beginning to index in Google Search results (https://developers.google.com/app-indexing/).
· 78% of CMOs think custom content is the future of marketing (Yahoo Ad Solutions).
· In Zero Moments of Truth, Google outlined that people consult an average of 10.4 sources before making a purchase decision. Digital, mobile and social media made up much of this increase.
- As offline Point Of Sale (POS) merges deeper still with SoMoVi, the opportunity to engage with content depends very much on a brand's ability to identify key interests and build key ecosystems around these that can retain always-on SoMoVi audiences.
- Google and Amazon have launched highly SoMoVi services called Google Helpouts and Amazon Mayday – it's 50 times easier to process visuals than text.
Brands will place utmost importance on planning SoMoVi audience journeys in 2014
- This will enable them to build deeper SoMoVi connections.
- As Google's Matt Cutts said recently, brands should start marking-up rich media on their owned medias to better the existing Social Mobile Video experiences.
Owning themes separate the good content marketer from the bad
- Thematic approaches to content marketing build communities of engaged fans around brands. This is true for Red Bull, Dunhill, Ikea, Guinness, Marmite, Louis Vuitton, American Express Open Forum and the list goes on.
- Themes strengthen your 'brand ideals', something that 10 years of research from Millward Brown identifies as a clear way to outperform the competition by as much as 300%.