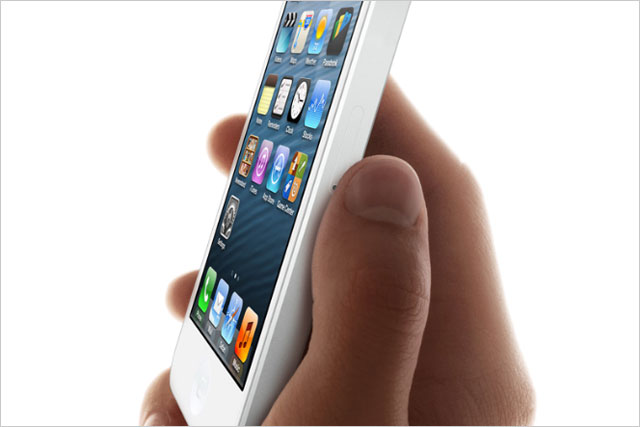 Apple was, until recently, the biggest company in the world measured by market capitalisation and queue length. It seemed as though the good times would last forever.

However, oil and gas giant Exxon Mobil last week overtook the firm in market cap terms, and analysts are bracing themselves in anticipation of Apple announcing its first decline in quarterly profits for a decade later today.
Lean Mean Fighting Machine founder Tom Bazeley (above left) argues that Apple's golden decade was unsustainable, and that there is only one way to go after the scaling of such dizzying cultural and commercial heights: down.
1 - Victims of their own success
Apple pioneered the products (iPhone and iPad) that single-handedly created two new segments in mobile computing (smart phone and tablet). It did it brilliantly, but if the odds on creating one brand-new segment again are high, the chances of doing it twice are, as my betting friends might describe it, prohibitive.
Unfair? Almost certainly. But Apple's phenomenal success means some sort of decline is a nailed on certainty…it's just a matter of calling when.
2 - Supply chain is boring
Tim Cook is the don of supply chain management. His predecessor was the don of product design. The former delivers dollars and margin in the short term, the latter future market share and brand equity. If Cook's influence as the top dog changes the emphasis from product and vision, to cost and process, Apple's long term ultra-profits will be compromised.
3 - No longer trying harder
Watch any Apple documentary and you'll notice the 'Us against Them' mentality present in every aspect of the company: proving the critics wrong, jabbing detractors in the eyes, and generally flicking the bird to the establishment. Avis eat your heart out, this was the #2 mentality that turned the world on its head.
Now Apple products are everywhere. The 06.22 from Haddenham is full of dusty old bean counters resizing The Times iPad edition and all of your mums want a Macbook air. Any organisation that moves from challenger to establishment in such a marked way will struggle to remember who it is.
4 - User experience my Dad hates
Picture my Dad on Christmas day. Fuming at the very sight of one of his grandchildren tossing aside the worthless A6 instruction booklet for their spanking new iPod and just plugging in and getting on with it. My Dad loves instructions and so, uniquely, hates Apple's magic touch when it comes to user experience.
Uncompromising user-centric design is no longer the sole preserve of Apple. Recent tech newbies that have mastered it include Hailo, Path and Vine (incidentally all of these models had precursors with similar functionality, but poor UX). Kia Motors have nabbed the design guy behind the Audi TT - what salary package to persuade Sir Jony [Ive] to defect to Huawei?
5 - Bigger problems to solve
For years Apple thought different. But in 2013, the big announcements from Cupertino seem to be more concerned about Version 846.2 of the metaphysical qualities of iOS rather than what the future might hold.
Google, on the other hand, aims high. Driven by the moon shot principle, this is a company that will bring us Glass, Google Fibre, driverless cars and space flight. Wildly, stupidly, irresponsibly ambitious projects all of them, but it's problem solving on this scale that will propel Google over the next five years, and the absence of which that will see Apple falter.