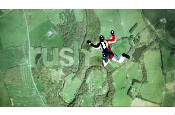 Five Life, which will be called Fiver from the end of April, will be the first to receive a fresh identity.
The channel launched 18 months ago and mainly targeted female viewers. This relaunch is the first major project undertaken by Five managing director of content Lisa Opie, who took over marketing duties last October following the exit of marketing director Jane Scott.
Fiver is being promoted as 'younger, faster and louder' than the previous offering and will run shows such as Celebrity Rehab, the hit series from VH1 in the US, and every episode of award-winning series Sex and the City. The channel's on-air branding is based on a constantly moving cursor delivering text to the viewer.
The launch of Fiver is the first stage of a wider strategy to refresh the broadcaster's branding, which will include the overhaul of flagship channel Five, digital channel Five US and the TV on-demand service.
Five has developed its revised brand strategy in conjunction with strategic brand consultancy Dave, part of the Engine Group. A marketing campaign developed by VCCP, with media planning by Vizeum, will support the refresh.
Opie said: 'I'm really excited about Fiver. Its new position will complement the Five family perfectly. It's absolutely the right time to refresh the channel's identity to better reflect its development in content.'