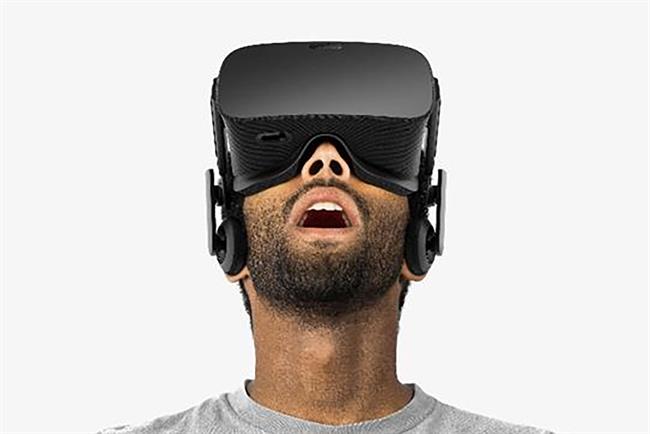 BARCELONA — Mark Zuckerberg emphasized the explosion of video on Facebook during his keynote speech at Mobile World Congress, and said consumers would eventually start livestreaming 360-degree video for virtual reality.
Here's a round-up of his predictions:
Consumers will wear 4K screens on each eye (maybe)
Much as we mock dial-up now, consumers will one day look back and wonder how we ever put up with slow video upload and download times.
"Video is by the far the biggest trend we see in Facebook's usage," Zuckerberg said. But while mobile networks have improved sufficiently to livestream without hiccups, the technology is "going to need to get a lot better for VR."
In Zuckerberg's future vision, consumers will be livestreaming virtual reality and 360-degree video content in extremely high-definition or 4K.
"Think about sharing a whole scene at a resolution that feels good for VR — you'd need a 4K screen on each eye," said Zuckerberg, who only yesterday quietly snuck into Samsung's 'Unpacked' conference while everyone was wearing VR headsets.
People will create and share video as easily as text
In the earliest days of the web, most of what Internet users shared was text-based. As connections and processors sped up, people began sharing pictures and now, says Zuckerberg, they're sharing video.
"Mobile networks are now fast enough that every person can upload video and have it not be a terrible experience, and download it reasonably quickly," he said.
"We were slow on mobile and [on video], we hope not to get it wrong twice before getting it right. The vast majority of content people consume will be video. It will be as easy to share moments through video as it was through photo or text. That's a profound thing," he said.
India's decision to ban Free Basics a "disappointment"
India's telecoms regulator, TRAI, this month effectively banned Facebook's "Free Basics" service, which would offer limited access to Internet services for free. Facebook said the idea was to help connect India's poorest people, though critics suggested it was just another way for the company to expand its user base.
Zuckerberg said TRAI's decision was a "disappointment" before launching into an impassioned speech on how some commentators refused to take Facebook's intentions "at face value."
"I think a lot of people think companies don't care about anything other than making money," he said. "I didn't start Facebook to be a company initially. I built it because I wanted to connect people in my college."
"Having a for-profit company is a good way to make a change in the world," he continued. "Just because you have a company doesn't mean you don't primarily care about the mission you're serving. Some people need to feel that [money is] the primary thing we care about."
Apple is right about encryption
Zuckerberg emphasized his support for Apple's decision not to build "backdoors" into products, which would allow the FBI and other agencies to access customer information.
Apple CEO Tim Cook last week said the company wouldn't bypass its own security to give the FBI access to an iPhone 5C that may have been used in the San Bernadino shootings in California.
"We're sympathetic with Apple," Zuckerberg said. "We believe in encryption, and believe it's an important tool, one that people will find a way to get anyway. I think that's not the right thing to block that from the mainstream products people want to use."
He also pointed to Facebook's own stringent rules on hate speech, saying the company would work with the government to help prevent terrorist attacks — just not by inserting backdoors.
"I don't think backdoors into encryption will be an effective way to increase security, or the right thing to do for the direction the world is going in," he said.
Artificial intelligence is extremely limited
At the beginning of this year, Zuckerberg revealed he was trying to build a replica of 'Jarvis,' the AI sidekick featured in the Iron Man films.
In Zuckerberg's words: "This is an area where I can build something where I can speak, and my house does what I want."
While artificial intelligence is becoming extremely sophisticated, it is limited to pattern recognition, Zuckerberg said. That is to say, the machine can only learn to recognize patterns it has seen thousands of times before, but it can't make new thoughts per se.
"Self-driving cars will save a lot of people's lives who otherwise would have been in accidents — that's pattern recognition," he said.
Another example is the machine that can scan a tumor and give as reliable a cancer diagnosis as the best doctors in the world. But that's still pattern recognition, said Zuckerberg, or "one cool trick we can push pretty far to do awesome stuff."
That AI machines could one day take over the world is not something researchers fear, Zuckerberg said, simply because humans don't yet understand how their own brains work.
This article first appeared on campaignlive.co.uk.