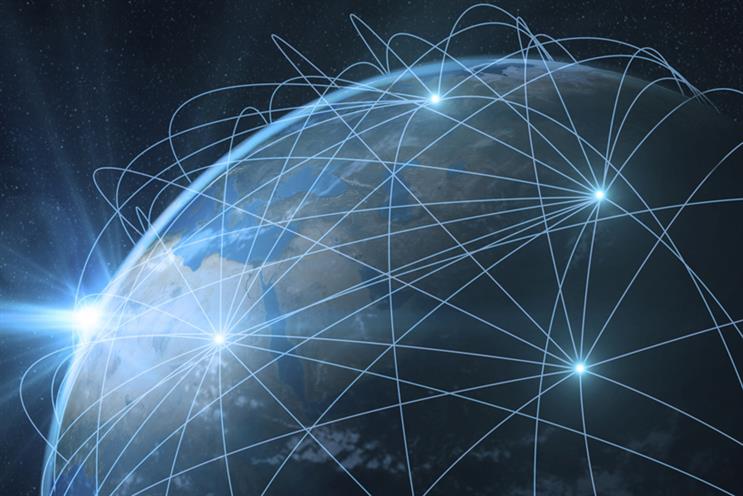 For technology fans like myself, the annual Consumer Electronics Show (CES) is a special way to start the year.
But while tomorrow's gadgets take center stage, the value for us as businesses and marketers is in spotting how these future trends will impact consumer behavior, and how we will need to innovate to stay ahead. For me, there are five technology trends I would like to spotlight this year.
Read Campaign's "Best of CES 2015"
Omni-connectivity. Many of the big tech players at CES were predicting 2015 as the tipping point for "connected" consumers. It's not just about connecting computers and phones, this year we will see many more products for connected homes — appliances, thermostats, heart monitors, wearables, smart watches, and more.
It is the breadth and depth of connected devices seen this year that make this emerging trend a reality.
I call this "omni-connectivity," and it heralds a world where marketers can, and must, ensure that what they are offering people is genuinely personal and contextualised, based on their behaviour, location and moment in time.
Cars as computers on wheels. The auto industry is going through a major transformation, and it showed in the form of cars that were more connected, fuel-efficient, battery operated and driverless.
With streaming music, video screens and built-in GPS, the car has the potential to become the next media platform for brands and a rich territory for proximity pre-retail engagement…after all, cars drive past shops!
4K TV screens. Ultra-high definition is set to take on a new meaning with the take-up of 4K technology. Marketers will need to be on the front foot, ready to create more integrated and engaging content for these dizzy new heights of definition.
Collaboration will be key, too; we'll need to strike more partnerships with content directors and, in some instances, consumers directly.
People want to engage with brands more than ever, but they want to do more than just buy a product — they want an idea to buy into and to co-create the brand experience.
We can see this happening on social media channels already, and interactive TV platforms provide a significant opportunity for businesses to get closer to their audience and build deeper brand loyalty. At a more fundamental level, marketers will need to start creating assets with 4K cameras.
3D printing. 3D printing is moving faster and into more areas than initially seemed possible. There is a huge opportunity to speed up the manufacturing process and reduce costs.
No longer science fiction, in no time at all consumers might even be able to design and produce their own product – imagine whipping up your own bespoke flavor of Ben & Jerry's before sitting down with the family for a Friday night movie.
For marketing teams, the challenge will be to ensure that brand identity is not lost in this brave new world of consumer-friendly printing.
Virtual reality. Facebook's purchase of Oculus Rift has ignited a lot of discussion around virtual reality (VR) and the VR products on the horizon. VR opens up the world for people, whether it's a front row seat at a gig or learning a language with native speakers from the comfort of your living room.
We need to think about what this means for our brands. How can the digital environment provide a new interactive experience to a consumer that was once only possible in static environments?
Perhaps, more importantly, we need to be thinking about the future innovators that will help us tap into VR — working with start ups to develop technology that creates new and exciting experiences for our audience. Initiatives like The Unilever Foundry which enable our brands to directly brief start-ups and create a pitch to pilot process is already paving the way to a new era of reaching consumers.
Technology trends move at lightning speed, but the fundamentals of brand building and driving consumer demand led growth remain constant. While it's impossible to predict exactly what the impact of the themes from this year's CES will be, marketers will need to stay focused on the relationships they build with their audience, harnessing new technology for growth without abandoning the basics.
In a world of omni-connectivity where people build their personal brands through the ones they chose to associate with both digitally and in the real world, the brands that have built strong, one-to-one relationships through the content they share will be the ones that win.
This article first appeared on marketingmagazine.co.uk.