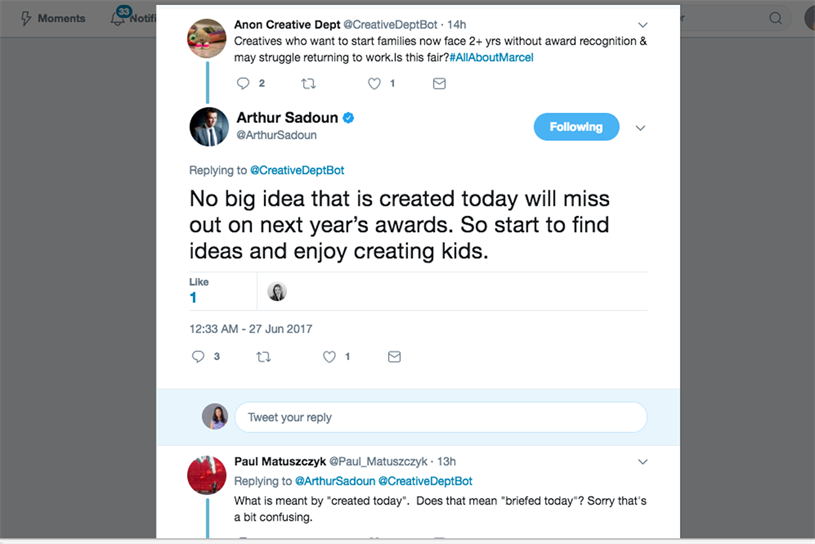 Publicis Groupe's chief executive Arthur Sadoun invited his global employees to ask him questions about Marcel the AI platform over Twitter yesterday. Here are a few things we've learnt.
Please sign in or register to continue.
Register for free today to be eligible for email bulletins and further access to articles.
Or
If you have recently become a member, please follow the link below to obtain your user login and password
Marketing Society member? Click here for full access