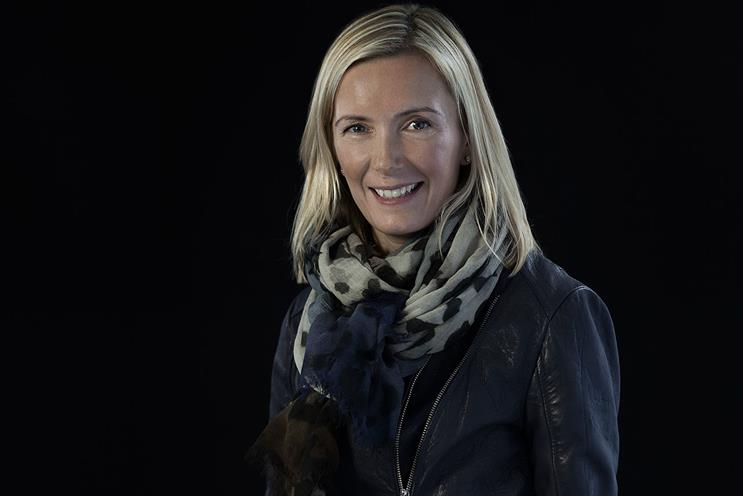 I grew up on a Yorkshire farm as the eldest of two daughters. Helping out with the basic farm duties was a way of life for both of us: from fencing to lambing, from potato picking to taking cattle to market.
Every day my dad was up and out the door, rain or shine, and tasks were assigned with no thought to age, size or experience, and certainly not to gender. Often the speed and effectiveness of our actions meant the difference between life or death, profit or loss; such is the way of the farming world.
To this day, neither my sister nor I have ever had a sense of impossibility. Just last weekend, my young sister decided her patio was in need of repaving, and by Sunday evening the job had been researched, planned and done single handedly.
I have always been fuelled by a belief that we can do anything if we put our heads down, demand help when we need it, and then go for it.
That said, I'm no stranger to the lack of parity between men and women, and have experienced it firsthand during my transition from family farm helper to agency CEO. And it's true – too few leadership roles are held by women in our industry. That's why I applaud International Women's Day, a global lens forcing discussion and action.
IWD pushes me to ask myself what we can do to help ourselves and other women become stronger catalysts for change. I would urge all of us to concentrate on our powerful strengths as women by doing the following:
Get to know yourself
Learn your preferences, when you're at your best, and your inherent strengths. Think about how you deliver the work you do. This wonderful advice came from the amazing Charlotte Beers, who encouraged me to "keep my own scorecard" – keep track of things that I do, as no one else would remember my achievements more than I would, and no one else would know my potential more than me.
Never stop listening
Women can be devastatingly effective at peeling back the layers and getting quickly to the core of an issue or opportunity through better listening. This power to inspire trust through empathy and understanding should never be underestimated. It makes us powerful sales people and influencers. Asking the obvious questions, the ones others avoid asking for fear of looking stupid, can be incredibly disarming and insightful. The more you listen, the more you can get to transformational ideas rather than simply improve the status quo.
Make it personal and real
In today's snackable, short-attention span world it's very easy to have transactional, faceless internal and external relationships. Yet the closer we are to people, and the more vulnerable we see each other, the greater the loyalty and connections, and the bigger the possibilities to build something meaningful. If you want to do something big, you need to open yourself up. You need to give with your heart.
Be generous in creating opportunities for others
I have yet to meet another woman who doesn't believe in the power of exposure and stretch for their colleagues and teams, both for the men and women around them. Champion colleagues, support them, see them fly, and their success will be yours. Believe me, they will return the favour through friendship and loyalty over and over.
Find your mountain guides
Keep your head in the clouds, keep conquering your mountains, but make sure you also have your feet on the ground. For every mountain you want to climb, there will be someone to turn to for guidance, direction, and advice, so build in asking for help to give you the confidence to succeed in new areas as you navigate through.
Sarah Todd is the UK chief executive of Geometry Global