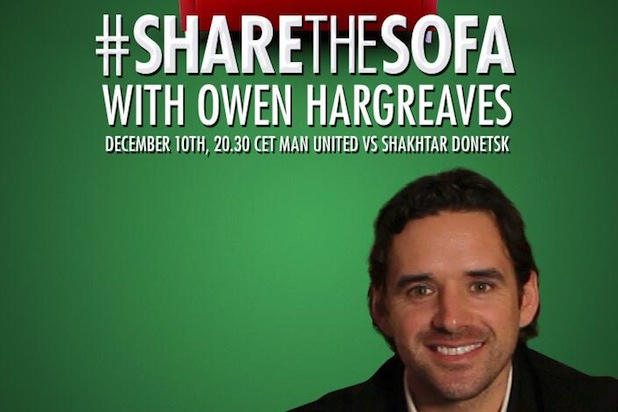 Brands' objectives
Before entering into a sponsorship, it is essential for brands to identify their goals and what they want their return of investment to be – is it increasing brand awareness, brand affinity, building brand loyalty or CSR? When the brand agrees on its objectives, it will then be able to create a successful sponsorship campaign.
Consumer first
Understand who your audience is – the Champion's League audience isn't all regular football fans and the key is to appreciate what they want from the Champion's League and its sponsors. Investigate ways to get them closer to what they can't access and track the most engaging and efficient way to reach them. Always consider the fans' perspective and make them feel a sense of "belonging" to the competition/experience. And most importantly, don't interrupt their Champion's League experience.
Content King and Context Queen
This is a key area for sponsors in being able to deliver more value from the rights holder. Define how, where and when your brand can add value, what experiences can the brand provide that are specific to fans at the right place and right time.
Activation is key
Activating the sponsorship dramatically increases the awareness of the activity. Although assets (boarding and break bumpers) are a great benefit in the Champions League, they only get you so far. What then gets you to the additional level of awareness is the activation. This stimulation needs to enhance the experience of the fans' view of the game in different environments and be in context to each market.
Engagement
Help the audience to engage as well as share the experience and be a facilitator of greater enjoyment. With the Uefa Champions League set to be one of the most tweeted events of the year, Heineken has amplified fans' experience and enjoyment using content and engagement, while also cementing its association with the most premium football competition in Europe.
Heineken's #Sharethesofa campaign successfully extends avid football fans' connection to the game by offering exclusive access to their sporting heroes during the live event. Fans can interact via the hashtag and a lucky few get to share their very own sofa with football stars while watching the game.
With these points in mind, enjoy the super sport weekend and see how many the above you can spot and – don't forget to tweet!