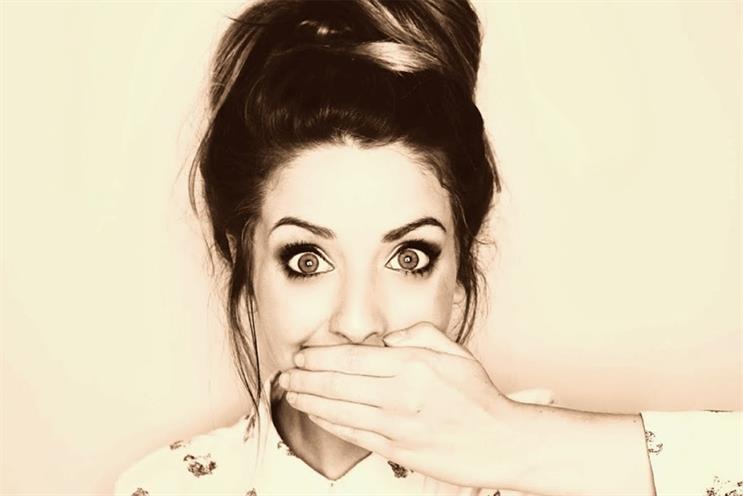 Gone are the days where brand messaging could be voiced by a seemingly unbiased vlogger. Now, paid-for-content must make its commercial intentions clear or face the consequences.
With the rise of vloggers like Zoella and Alfie Deyes, it's no surprise the ASA have intervened. Branded vlogger relationships now bear a striking resemblance to celebrity-endorsed advertising, and we should expect to adhere to stricter rules.
But what does this mean for brands, and how do you avoid becoming next to join the ASA hall of shame?
The answer is surprisingly simple. To stay within the ASA guidelines you need to choose one of two paths – paying for creative control or building authentic relationships. If you need to get a particular brand or product message across, and you need final creative sign off, you'll have to pay, and the ASA guidelines will apply.
If you're willing to sacrifice control and allow a vlogger to form and voice their own opinions about your brand, the ASA will leave you to it. The good news? Following this distinction means that content will adhere to the ASA's guidelines. The bad news? Content can't straddle both paths so you need to choose one or the other.
The path of control is where the majority of brand-influencer content currently sits. And if you take this path, remember these five tips whenever you create a piece of content:
Viewers must know it's an ad before they click
It's no longer acceptable to just include a message about the commercial agreement in the text below a video, it needs to be explicit, for example in the title or thumbnail of the video.
Vloggers must verbally acknowledge the partnership
When vloggers speak in sponsored vlog posts, they must make it clear they are working in collaboration with your brand.
Vloggers must use hashtags
When sharing a video to other channels, the vlogger must include the hashtag #spon or #ad
The look and feel should be distinct
If a sponsored vlog looks sufficiently different to the vlogger's usual style, it will be considered more identifiable as an ad, and less likely to concern the ASA.
Remember these are UK guidelines
If the video is to be posted to other markets, make sure you're familiar with their local guidelines.
But paid vlogger relationships aren't always the answer. When planning a campaign, make sure you really know what you want to achieve. If strict control of the messaging isn't key and you're more interested in building longer-term connections with vloggers and their audiences, consider developing unpaid relationships with them.
This still offers the opportunity to select vloggers aligned to your brand cultural values and identity, but also allow you to credibly and authentically reach new audiences.
The relationship is mutually beneficial to both parties: they get exclusive access to your brand, you to their audience.
And if you get the fit right, no money need exchange hands, and the brand can relinquish creative control, safe in the knowledge the influencer understands their purpose and can communicate that authentically.
After all, wasn't that the allure of working with vloggers in the first place?
Alice Aldridge is a lead planner at Jam