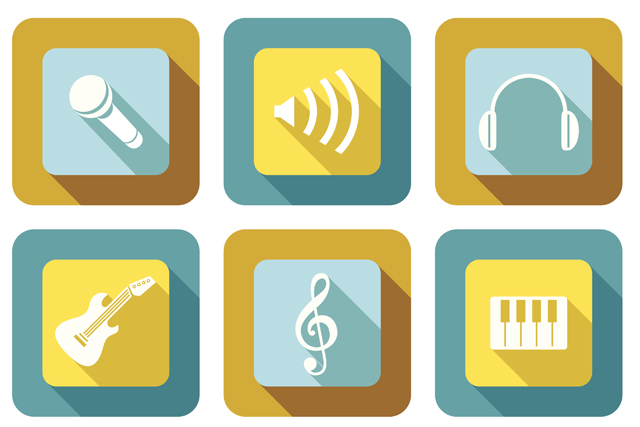 Music can play an integral role in the customer shopping experience, by allowing retailers to interact with shoppers in an engaging environment where their likely tastes have been taken into consideration.
Here are my tips for getting this right:
1. Stay true to your brand
Music should magnify what it is that makes the brand unique.
Levi's, for instance, has a long-established and powerful affiliation with cultural movements and this is played out in its stores; the iconic denim brand has chosen a music playlist that is designed to embody its pioneering spirit and push its rich cultural heritage.
This allows the brand to build an emotional connection with shoppers based on its core values, by providing a gateway into who it is and what it stands for. There's nothing more powerful than when a consumer feels passion for a brand and effectively becomes an advocate.
2. Connect
According to Google, 84% of consumers use smartphones while shopping in stores – retailers can leverage this opportunity by creating a more collaborative, interactive atmosphere through the medium of a brand soundtrack.
Many of us can identify with the frustration of hearing a great song playing in-store but not being able to find out what it is – the success of companies like Shazam has proved that having track names at your fingertips is a valued resource. Several retailers are also taking advantage of this by using Now Playing, a new music discovery platform that allows customers to connect with what is being played on the speakers via their mobile devices.
Brands can encourage shoppers to become more involved in the customer experience by letting them choose and view music they listen to while shopping in-store. Customers are also able to share and download songs they like, lending a creative and social element to the in-store environment.
3. Be consistent
With brands reaching out to customers on a global scale, consistency is vital and retailers must ensure that their brand is recognisable wherever they have a presence; music is fast becoming a strong tool to facilitate this.
When diner-style chain Five Guys opened its first UK restaurant in Covent Garden in July its ultimate goal was to launch in this country with the same messaging that has made the brand so successful in the US. Staying true to its 'rock and roll' heritage, the US burger giant deployed sophisticated music technology to design the same experience found at its US restaurants, ensuring consistency.
4. Create memorable experiences
Shoppers have a wealth of retail options available to them, so to keep them coming back to your store it needs to offer a compelling and memorable experience.
By using the right sounds brands can create a distinctive experience that engages the customer, just as Ray-Ban has done for its flagship store in Covent Garden. The sunglasses brand has created a unique customer environment, which is designed to evoke emotion in customers as they shop.
We worked closely with Ray-Ban's creative agency to create a playlist which is heavily influenced by current festival culture trends and includes cool upfront electronic music alongside older iconic artists who have an association with Ray-Ban. The brand enjoys a passion for emerging artists and this is highlighted by the latest breakthrough talent incorporated within the mix.
5. Analyse
Sophisticated music systems allow brands to analyse in-store activity and find out which music makes the biggest impact. For example, retailers can monitor data to find out which songs were being played when there were peaks or drops in sales. This provides a direct link between music and sales, and allows ROI to be effectively measured.