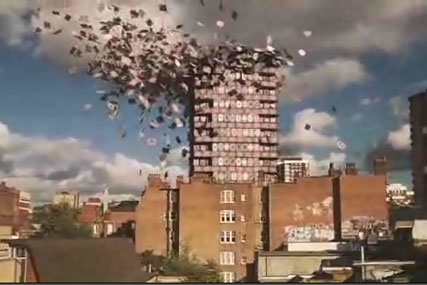 Out of 110 shortlisted entries, only CHI & Partners, Wieden & Kennedy, Leo Burnett, The Partners and Chase Creative made the cut, picking up one nomination each.

The figure is well down on last year's showing, when the UK was the second-most-nominated country with 20 shortlisted campaigns.

CHI & Partners, which won a Silver Lion in the category last year for its 'X Factor' sponsorship, has been nominated this time round for its 'Brightdancing' campaign for Talk Talk.

Leo Burnett's nomination comes for its 'House of Cards' work for Shelter, with Wieden & Kennedy making the shortlist thanks to its 'Future A-Z 2109' window installation for Selfridges.

Chase Creative and The Partners, the two design agencies to make the list, were nominated for work for 'The Chase' and prison charity 'Fine Cell Work' respectively.

Like last year, Germany has the highest number of shortlisted agencies with 24 nominations.

Other countries to perform well include the USA and Japan.