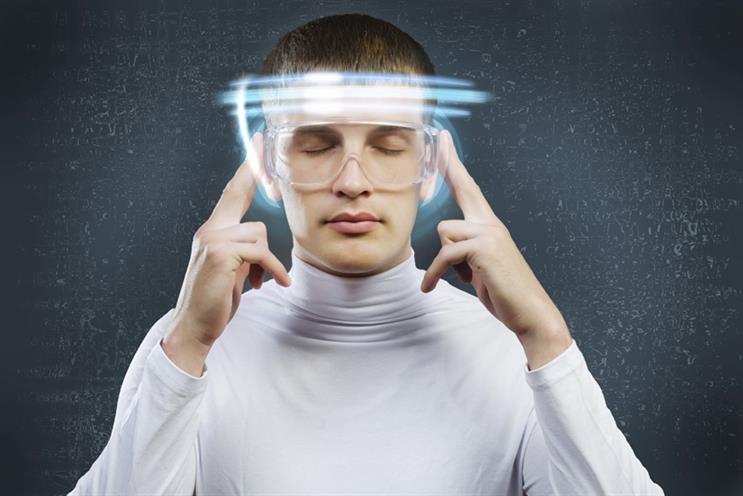 Oculus Rift (for now)
Oculus Rift might eventually bring virtual reality (VR) to a mass audience, but it is still very much in development. To date, marketers, agencies and developers have built their VR experiences with prototype headsets.
While the promise of a captive audience is alluring, brands should also consider how likely the average consumer will be to invest in a VR headset.
Even Facebook CEO Mark Zuckerberg, who has predicted that VR will become the next major computing platform, said in January: "Virtual reality and augmented reality are both extremely early stage and very rough still."
Blippar
This augmented-reality app has gained some traction. Users scan a real product using a phone camera to trigger virtual branded content, such as scanning an ad for nail polish to trigger virtual nails the customer can 'try on'.
But it has been argued that a consumer who is sufficiently brand-loyal to download extra content is likely to have the official app, so integrating AR into existing services makes more sense. Some observers have also criticised Blippar as appealing only to brands seeking a quick 'me-too' PR hit.
Blippar, which argues that VR is a different technology to AR, contends that consumers are unlikely to download apps for all the products they buy and retailers such as Tesco, which has integrated in-app technology into existing services, are the exception rather than the rule.
The company's co-founder and CMO Jess Butcher says its repeat work on a brand-direct basis with senior clients shows that Blippar goes way beyond PR.
"Blippar has been downloaded by in excess of 25% of the UK smart-phone owning, app-using population. More than any other visual browser app of its kind," she points out.
Leap Motion
The Leap Motion controller was promisingly futuristic on launch, offering consumers a way to control their PCs or mould 3D objects on-screen using their hands. However, the reality was that the first Leap Motion controller proved limited in use and never quite managed to achieve the scale of its ambition. In early 2013, marketers were keen to experiment with the technology; Heineken signed up as a partner. Despite new iterations of the device, though, it appears that many brands have now had their heads turned by the hype surrounding Oculus Rift.
'Oculus killer' 3DHead
For consumers who don't find the Oculus Rift headset sufficiently antisocial, self-styled 'Oculus killer', 3DHead, has demonstrated a rival that looks like a 3D alien head. Unlike the Rift headset, where the screen is an integral part of the device, that for 3DHead is encased in a bulky plastic helmet. The experience, according to reviewers at the US Consumer Electronics Show in January, is akin to someone sellotaping a tablet to your face.
We are likely to see a raft of Oculus copycats springing up; those without Facebook-level backing are probably worth assigning to the 'Spam' folder.
Google Glass
Google had a clever marketing strategy for Glass: initial media images mostly showed female or ethnically diverse models sporting the devices , while handpicked early adopters included cult figures. Apparently, though, its target groups had better things to do than wear Glass in public, resulting in the devastatingly accurate Tumblr whitemenwearinggoogleglass. That lack of coolness, plus the £990 price, killed Glass before it could really gain traction.
Google acknowledged a defeat of sorts, withdrawing the smartglasses as it works out how to make its next version more appealing to, well, anyone.
---
Recommended