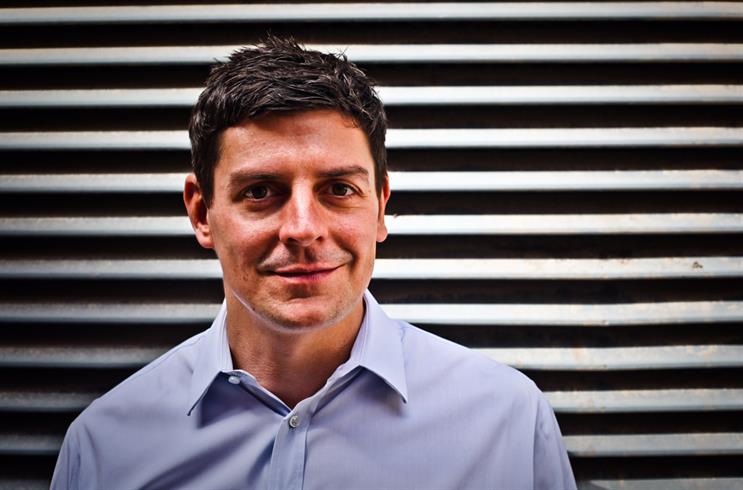 feature brought to you by The Blueprint
The disruption of traditional media channels, the growth of integrated digital strategies and uncertain economic conditions have all played a part in changing the communications agency landscape. As a result, the most forward-looking businesses have spent the past five years in flux while others are only just beginning to realise the need to evolve.
However, it is people who are bringing about the greatest and deepest change. The Blueprint has placed some of the world's most progressive people in top-tier agencies over the past nine years and Gareth Moss, its founder, believes that "the placement of the right people at the right time and to the right position is what drives the most effective change".
Agents for change
The Blueprint has been recognised for its ability to help traditional advertising businesses on their journey to becoming future-proofed agencies.
According to Moss, the new landscape can be broken down into three critical areas: speed, diversity and globalisation. The ability for brands and agencies to engage and bring about change has never been more important. He enthuses: "Thanks to the new landscape, campaigns can be devised and developed live, engaged with and measured within weeks."
The breadth of creativity, media channels and the new advertising toolkit is vast and changing every week, from mobile and social media to experiential, broadcast and outdoor. "In order to deliver in all these specialist areas in such a fragmented capabilities landscape, agency teams need access to specialist capabilities," Moss explains. "Whether these capabilities are found within the agency or an extended partner network, businesses have to constantly plan ahead to ensure they remain fresh and relevant."
Agencies, brands and communications are now more global than ever. Agencies need to have the capabilities within the team who understand the new geographies and can advise brands with authority. Moss adds: "The global talent pool is transient and highly sought after. This requires agencies to work harder to identify and attract them."
Take the acid test
One of the biggest changes that have altered the landscape is the shift towards integration. While most agencies claim to be integrated communications specialists, Moss says the acid test is to look at the people within the business, the agency's client base and recent award wins.
In Moss' experience, agencies with a progressive outlook, such as his client Abbott Mead Vickers BBDO, are already introducing new capabilities and talent to address the needs of their clients. Others may need reinventing if their revenues are still anchored to traditional creative. And it's vital to retain that talent.
Moss says: "If new people join an agency because they have a specific skill, then what next? How do they learn, grow and move up within the agency? These considerations are key to retention."
React to clients' vision
Traditionally, agencies have been seen as a creative extension of the in-house team, in place to build creative campaigns against a competitive brief. However, Moss believes that the relationship between agency and client today goes much deeper – and, with the right fit, resulting in a longer-term and more profitable engagement for all concerned.
Moss continues: "While creative pitching for business will continue, the agency's ability to connect and deliver against the client's business need becomes a greater focus. This is a priority requiring new capabilities and modes of engagement from the agency."
Manage the change
Most agencies are in the process of making the change but some are further ahead. Moss says: "The pressure on the balance sheet, P&L and group performance will evidence the need for change. Whether it means a cultural shift, organisational reinvention or the creation of new agency brands, the choices are many."
In line with helping agencies with their three- to five-year talent plan, The Blueprint recently launched two services to provide agencies with a choice in how they engage with it. The shift means working with only a handful of agencies on their change programme at any one time.
The Blueprint has two interlinking services: business design – mapping out, defining and delivering the vision and opportunities that create a future-proofed agency; and talent search – helping agencies define a desired direction, identifying and hiring the most relevant, progressive and senior talent to help make the business vision a reality.
AMV BBDO is the biggest communications agency in the UK. It works with 92 brands and has a simple aim: to help solve business challenges with creative ideas that change the competitive landscape.
The Blueprint has been working with AMV BBDO for the past five years and has created a strong partnership.
As Ian Pearman, the chief executive of AMV BBDO, explains: "On a change journey, particularly in an agency, you need on occasion to work with partners along the way. The Blueprint are a great partner – they're consistent, strategic, very professional and fun to work with."
Bridges to new worlds
The Blueprint goes above and beyond to ensure it keeps abreast of the macro trends driving decisions across the agency landscape. As AMV BBDO ensured it was ready to embrace changes brought by new technology, new processes and ways of thinking at a very quick pace, The Blueprint helped find the right talent from other disciplines who would fit that strategy and the unique culture of AMV BBDO.
Pearman concludes: "The Blueprint have helped us create a bridge between worlds we've not previously been known in and our own. They have done this by helping us find really amazing talent that can help us create a platform of capability that makes us fit for the future."
How to hire the best talent
Create a collaboration culture Only agencies that truly have a collaborative and dynamic culture will be able to attract and retain progressives.
Smooth out silos In pursuit of the "full-service" offer, it's easy to get sucked into creating never-ending new departments. This will simply hinder progress. Progressive talent should be at the agency's core – inspiring and educating the agency while learning
from it.
Create clear career paths If people join an agency because they have a specific skillset, then you need to consider what's next for them. How will you help them grow and move up within the agency? This is key to retention.
Create amazing work The best people are driven by engaging work that has never been done before. They are less likely to join an agency whose body of work mirrors that of Sterling Cooper.
Have a clear vision Top talent will be attracted to agencies with future vision. Increasingly, brands are talking about being purpose-driven – agencies must align with this too.