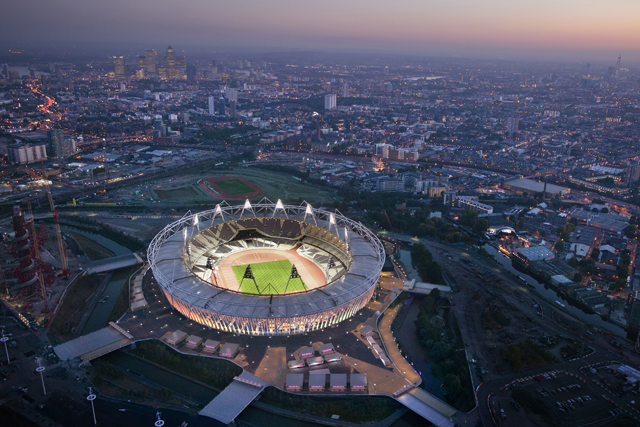 The "walled garden" sponsorship model, where the rights holder creates value by controlling and restricting access to their asset, is under attack.

At a time when for a growing number of consumers their smartphone is their significant other, attempting to control and curtail the dissemination of content appears increasingly out of touch with consumer trends.
Brands taking a heavy-handed approach to consumers uploading and sharing their own content risk not only appearing out of touch, but actively impinging on, as opposed to improving, the consumer experience.

Speaking at the European Sponsorship Association conference in London last week, industry experts argued that sponsors and rights holders should face a "use it or lose it approach" when it comes to content.

David Benson, director of YouTube, Northern & Central Europe at Google, says: "Rights holders are sitting on content and that is tragic for sports, for fans, for the industry and for the economy as the value isn't being used.
"If there is a battle between fans and rights holders the value will be restricted. The question [sponsors need to ask] is how can I enable fans to access this content," he adds.
Paul Dwan, head of assets and experiential at Coca Cola Great Britain and Ireland, believes technology is a game changer: "One of the key challenges for us is how do we do a FIFA World Cup in a local way. We will demand more and more from these properties ad we will do fewer and fewer but they have to be locally relevant."
1. Agility is everything

With consumers increasingly uploading sporting moments onto social networks immediately, sponsors are demanding more agility from rights holders.
"We need to be more responsive so we demand agility [from rights holders]. Social media has made the world a small place and collaboration is necessary. It isn't about caps and logos," says Coca Cola's Dwan.
2. Beyond broadcast
In the post-Olympic sponsorship arena experts believe that sponsors are recognising that heavy-handed broadcast branding is not always the smartest sponsorship solution. Tom Bowman, vice president of strategy and operations at BBC Worldwide, says: "LOCOG has helped move the sponsorship industry on by selling £30m and £40m sponsorships which delivered no camera inventory."
Smart brands are increasingly looking beyond traditional broadcast solutions. Richard Larcombe, director of advertising and sponsorship at Virgin Media, says brands that enable consumers to co-create will get so much more "The virtual space is giving consumers a real sense of ownership," he explains.
While traditional sponsorship properties have struggled to keep up with this shift, new properties such as Rugby Rocks, sponsored by Puma, have successfully incorporated consumer content from social media into their official marketing activity.
According to Google's Benson, consumer generated content will only increase. 'Increasingly technology is making allowing people take part in your brand and share your brand key,' he says
3. The war for attention

"There are risks posed by technology, the biggest risk is diversion of attention. When the CMO is so concerned with social, the question is what is being overlooked," warns Google's Benson.
The key question for brands is "how can I make my platforms provide something more that will genuinely change people's lives for the better," he explains.
Increasingly smart brands, such as VW (above) understand that reaching consumers where they are across social media platforms is key.
However, Tom Fox, chief commercial officer at Arsenal FC, warns: "Social media has been an enabler but we were creating a large funnel that was leading to nothing. Now it is about ensuring that the club is talking to you as an individual."
4. Connected venues
Connected venues are a key trend and as interactivity becomes the norm brands will have a greater number of opportunities for activation. In an age where connectivity is increasingly viewed by consumers as a social utility rather than an a nice to have extra UK venues are at risk of failing to keep up with consumer demand.
Tom Fox, chief commercial officer at Arsenal FC, says: "In the US they sell more in real time, you can order a beer and a hotdog and never leave your seat. It seems odd that we haven't given consumers what they want yet. Technology puts the choice in consumers hands."
5. Sponsorship for social good

While the jury is out as to whether the Olympics, which promised to "inspire a generation", will deliver on its long-term objectives the move towards sponsorship for social good continues apace.
Coca-Cola's Dwan says that communicating the benefits of the soft drink giant's sponsorship activity is a key strategy moving forward: "At Coke one of the things we have been guilty of is not communicating what we are going for society.

"On 6 March this year we entered the obesity debate, we are never going to be the whole solution but we will be part of the solution. This is something that will only become more front of mind in years to come," he explains.
Nicola Kemp is head of features at Marketing.

Follow @nickykc