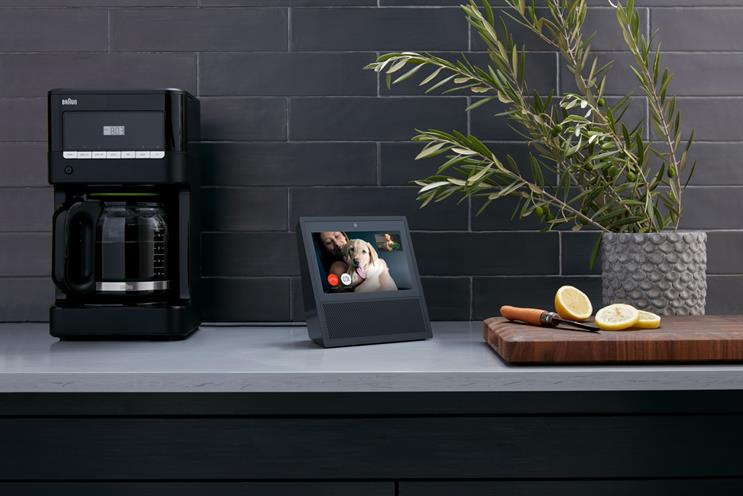 The marketing industry is still (slowly) digesting Gartner's prediction that in a year's time 30% of all web browsing, globally, will be done without a screen.
Even now, consumers who only use Alexa as a "top up shop" are getting used to delegating selection to the algorithm.
So it is that as Amazon announces yet more devices with Alexa interfaces built in, and the Christmas rush for Google Home devices kicks off, the marketing world's favourite clients find themselves contemplating a world of brand marketing not unlike the era before supermarkets allowed for aisle browsing, in which customers asked a lady behind a counter for some bread and she suggested the brand she preferred or, if she had one, her own.
So how will this play out in FMCG marketing plans? Here are five ways.
1. Naming strategy
Since one of the most popular uses for voice assistants already is Search, and since Amazon's devices have turned Search into a shopfront scan, having a name people can call to mind is going to be helpful, if you want to ensure people actively ask for your brand.
So hey, makers of John Frieda Luxurious Volume Touchably Full Shampoo, maybe time for a rethink. Good places to start will be things people actually want from their shampoo. Or just, The Red One in the Big Bottle? In fact, naming may become less important than being "the highest rated dandruff shampoo". (see point number 3)
2. Portfolio strategy
We have all asked ourselves at once point or another, do we really need 50 different variants of this toothpaste (Colgate)? Now that buying shelf space (or creating the beloved "infinite shelf" of ecommerce experiences) isn't nearly so important as being the one toothpaste I insist my assistant procures for me, it might be time to start rethinking what SKUs you really need to satisfy your core customer segments.
Voice will tend to favour those brands whose names are synonymous with a product (Chapstick, Ribena and Marmite) so your portfolio will need to sacrifice some sub-brand ranges and become a collection of more strongly signposted branded products.
3. Brand preference
Are you the third most popular brand in your category? Are you well known but not that highly rated? Neither of these positions is an awesome place to be. The numbers of results people are interested in getting back from Voice searches are considerably lower and there are few FMCG categories that an ordinary person can really be bothered researching, however much we like to kid ourselves they do.
Time to sacrifice something else and overcommit to being better known than the biggest players, and more actively preferred than own brands, or indeed Amazon brand. Brands like Duracell and Energizer have found this to their cost when Amazon Basic branded batteries overtook them in online sales in 2016.
4. Who is in the marketing team and what do they do?
If you discover, as the trends are suggesting we might, that the big online stores in Google and Amazon are gaining the upper hand in retail, then your media strategy, your trade/ shopper strategy and your CRM strategy are going to look awfully like the same thing.
In fact, it will provide you with a more compelling home for your customer helpline and a platform for more active communications with customers one to one thereafter. I'm sure the Butterball people are considering transitioning the iconic Turkey Talk-Line into an Alexa Skill before next Thanksgiving. Bisto, Aunt Bessies, how could you help us with Sunday Roasts?
5. How many times will your creative agencies present a Recipe Finder/ Haircare Advisor/ Shazam for Nail Polish app or skill?
I anticipate maybe one a quarter. I would suggest the pressure test of asking who people really trust to advise them in these areas. The 50 Butterball Turkey Experts have earned the right to direct Turkey roasting after providing and promoting their advice since 1981. Very few FMCG brands have invested so much care in their customers on a personal level, and it will take more than the appearance of a Google App to start a relationship now. If you do plan to get talking, anything you build will need an ecosystem of advertising investment to give it a chance of thriving over the long-term
Fern Miller is chief strategy officer, international for DigitasLBi