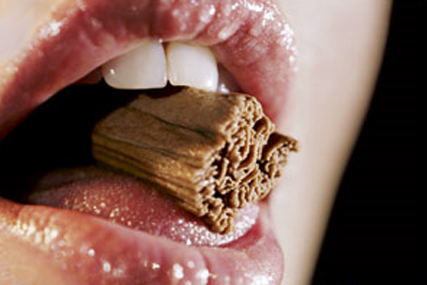 The move comes after the company was forced to axe a big-budget TV ad, directed by Jonathan Glazer and created by Saatchis, which had been due to air this month.
Based around the theme of temptation, the spot saw a woman being seduced by a devil-like character.
Cadbury canned the ad after quantitative research revealed polarising results.
Phil Rumbol, Cadbury's marketing director, said: "Having researched it, we felt it wasn't working for our core target audience. You try things but don't always pull it off, and that's what happened here."
The spot tied in with a print campaign launched by Saatchis at the end of 2009.
The decision not to run the spot coincided with the final stages of Kraft's takeover bid for Cadbury, which was completed in February.
The shift comes just a year-and-a-half after Cadbury moved its global ad account out of Publicis and into the SSF Group. Fallon now handles most of Cadbury's £16m UK business, leaving Saatchis with only the £3m Creme Egg account.