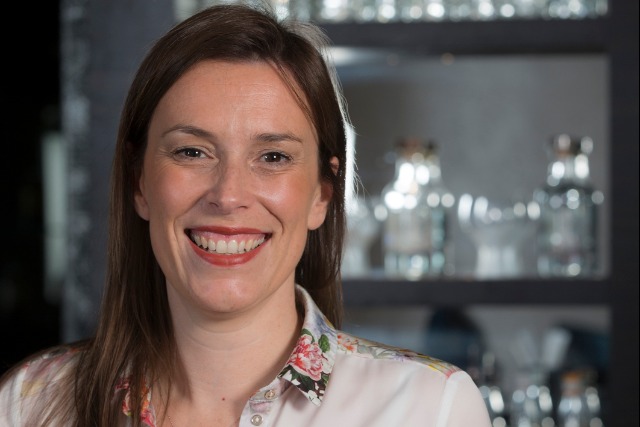 I have been reflecting a lot over the past few weeks on how we talk about flexible working. I was thrilled to be named in the 2014 Power Part Time List, compiled by recruitment agency Timewise. The list aims to raise awareness of what can be achieved through part-time or flexible working, rather than what cannot.
Most discussions around flexible working or part-time working used to focus on how business could help or accommodate those of us who want to work part-time or from home. Increasingly however, and rightly, these discussions focus on the opportunity to business.
Since returning from my first maternity leave in 2010 I have worked four days a week. I am lucky in the sense that my employer, Diageo, has an extremely progressive policy towards flexible working.
But while I am extremely grateful, I also recognise that men and women like me have not just been granted a favour – and I'm reassured to see more and more UK businesses adopting this mindset. And while women are certainly benefiting from this, this has moved on from just being a 'Mums debate'.
Competitive advantage
Increasingly prospective employees are seeking out businesses that embrace flexibility and businesses, like Diageo, are thinking imaginatively about how this can benefit the business and the people they employ. Businesses are understanding the need to diversify their workforce and ensure that they benefit from putting in place systems that allow them to get the best employees, even if on a flexible basis.
In fact, those businesses which are not following the leaders in this respect are bound to lose competitive advantage. Let's take marketing as an example.
Marketing is at its best when at its most creative. In my experience, creativity best flourishes in an environment when different opinions and ideas are allowed to bounce off one another. This is how the best campaigns are created.
Timewise anticipates there will be more than 1m men working part time in the UK through a conscious choice not to work full time
So marketing businesses and departments are only benefiting from adopting employment policies that keep different types of people in the room. Most part time workers (74 per cent) are women – that is more than 6m women in the UK. Many are mothers, however with mixed generations in the workforce – this is changing over time. It is great that we are seeing these women have the opportunity to lead creative meetings, and board room debates across the country. As much for the sake of businesses as anything else.
This is not just about women, though. Next year for the first time Timewise anticipates there will be more than 1m men working part time in the UK through a conscious choice not to work full time. Can't we all see the benefit for businesses in ensuring that those voices make a contribution?
I have worked flexibly for four years. I am a mother of two children and have a wealth more experience and understanding of the world than I did when I worked full time. My employer benefits from that – and I'm pleased to work somewhere that recognises that as I believe, honestly, that it makes us stronger. And that is good business.