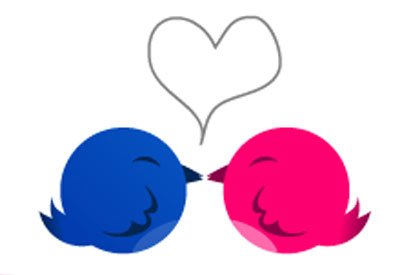 The new Flickr2Twitter service lets users upload existing Flickr content directly into their Twitter stream, using a short Flic.kr url.
Users can also use email to upload Flickr photos to Twitter by email a special '2Twitter' web address, which sends out an automatic tweet.
The partnership will put a dent TwitPic's erstwhile reign as the most popular Twitter photo client.
Also, according to Flickr stats, the iPhone is close to overtaking Canon's Digital Rebel SLR camera as the most preferred device used by Flickr users.
The website shows that on average about 6,000 users upload their pictures from the Canon Digital Rebel XTi, the most popular camera on the site, while about 4,000 users are uploading pictures from their iPhone's.
Use of the Canon has been on a slow decline since the website's launch, while the iPhone is steadily gaining users.
The iPhone is presently the second most popular device on the site, beating out the smaller Digital Rebel XSi, the Nikon D80 and the Canon 40D.