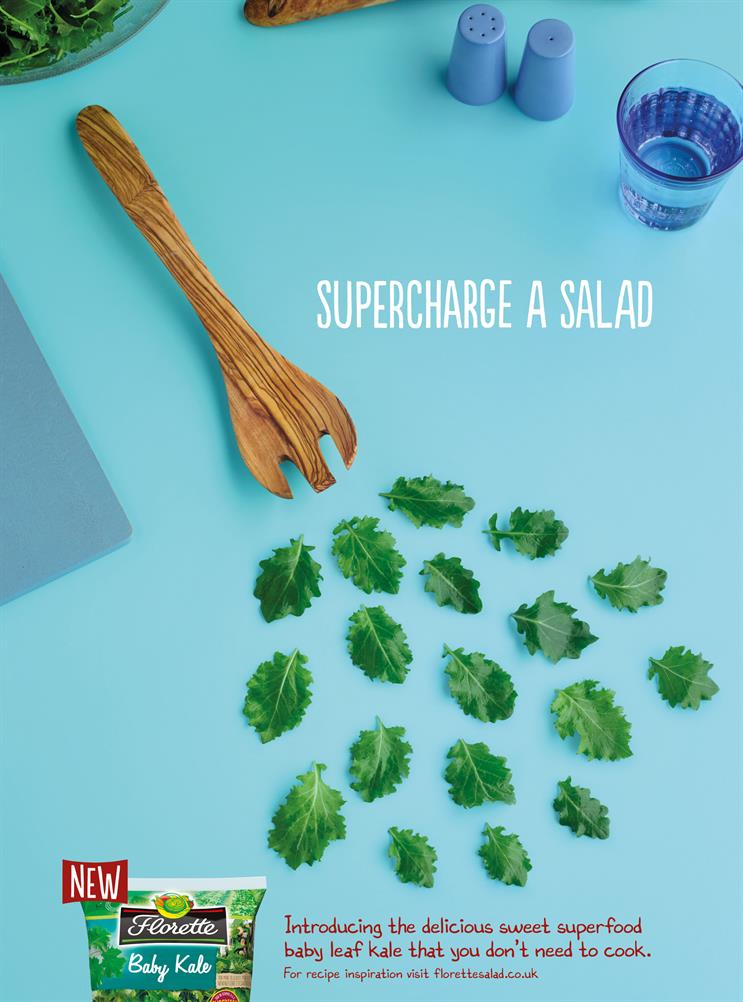 The campaign will run across digital, social and press and is aimed at health conscious foodies and was created by Florette's retained agency, Now.
The campaign uses a series of images to demonstrate baby kale's versatility from "supercharge a salad" to "ignite a bowl of pasta".
It will promote the fact that baby kale does not have to be cooked before it is eaten, unlike its more popular sibling curly kale.
The work was art directed by Lee Smith, written by Nick Bird and shot by David Sykes.
Florette's marketing manager, Elaine Smith, said: "More consumers than ever are realising the benefits of superfoods and with continued celebrity endorsement, curly kale is a firm favourite. Our latest creation puts a spin on this popular super leaf."