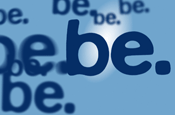 It has approached at least two London agencies and two regional agencies.

Flybe's advertising is handled by Souk Communications, which is not involved in the pitch.

The winning agency will take responsibility for the ?airline's above-the-line duties, which will have a strong emphasis on business-to-business communications.

The brief will also involve press and poster work, most of which will be based around upcoming price promotions.

Simon Lilley, Flybe's director of marketing, said: "We have worked with Souk for ten years and are extremely ?happy with what it has done for our business. However, we feel after that amount of time, we want to see, with Souk's approval, what else is happening in the market. This is not an ?actual pitch, we are just in-formally meeting agencies."

In December last year, the Advertising Standards Authority banned a national press ad for the airline for ?misleading customers about £39.99 flights to Malaga.

The watchdog received just one complaint, from someone who believed the ad was misleading because they had been unable to book a flight to the destination at that price.

CMW currently handles Flybe's direct marketing business. The agency picked up ?the account in November ?2006 following a pitch against ?Personal, The Marketing Store and Tequila.

Its media duties are handled by Starcom MediaVest Group, which picked up the account in May 2003 from BJK&E.

Flybe is 69 per cent-owned by Rosedale Aviation Holdings, 16 per cent by staff through an employee share scheme and 15 per cent by British Airways, following the company's acquisition of BA Connect in November 2006.