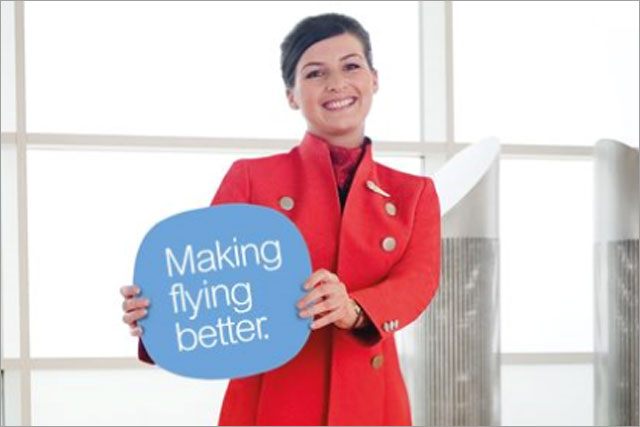 The regional and domestic carrier will launch a major advertising campaign under the strapline 'Making Flying Better' at the end of this week, which the airline says is an effort to increase transparency and streamline the booking process for its customers.
Flybe's marketing director Simon Lilley told Marketing that the brand is improving the travel and booking experience for consumers by scrapping debit card charges applied to each passenger and flight within a single transaction.
The airline is instead introducing a flat booking rate of £9. The move is part of Flybe's brand repositioning as revealed by Marketing this week.
Lilley said the £9m marketing push will show the airline as a "transparent and upfront" brand, as Flybe looks to distance itself from consumers' negative perceptions of the low-cost operating model.
The new ads, which go live today (27 April) use a new strapline, 'Making Flying Better' and feature Flybe's airline staff, which Lilley said adds a level of trust to the brand.
The overhaul sees new product trials, including a free on-board Wi-Fi service that flyers can use to access the aircraft's on-flight entertainment system on their own devices.
Flybe is also upgrading its ticketing model to include a third tier and increasing the baggage allowance.
Allocated seating will be introduced and the brand's website will be revamped to accompany a mobile booking service and apps for smartphones.
Follow Loulla-Mae Eleftheriou-Smith on Twitter @LoullaMae_ES