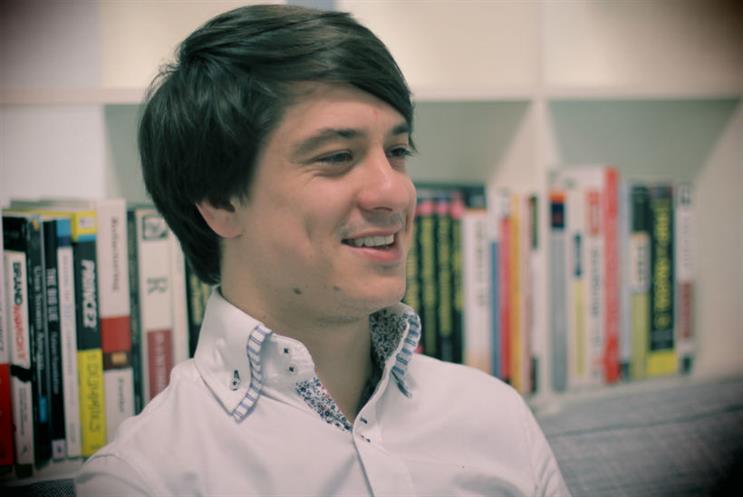 The most important thing is to keep our collective nerve, continue to get the basics right, and work to ensure that more talent stays in this country.
An inferiority complex
The US is on a different scale to what we do here. Whereas the UK's tech hub is effectively London, there are five or six centres of tech innovation in the US, all with talent pools and start communities to rival London. Start-ups over there have the enviable ability to achieve scale in that gigantic country of theirs – something that's not as easy in the UK, which can sometimes make our efforts seem parochial by comparison.
Nor do we have the strong angel network that our US counterparts do. Over the pond, second- and third-time entrepreneurs are plentiful and willing to share their invaluable experience as angel investors. If you are lucky enough to secure funds over here, it will rarely come with ready-made industry expertise, especially in the early stages.
The truth is many entrepreneurs end up moving stateside when they get to the point of securing that series B or C funding. Very few manage to secure investment above the $10 million mark from inside the UK alone, and this is partly because UK investors want to de-risk by sourcing capital from other regions as the company expands.
Flying the flag
So where does that leave the UK? As I said start-ups are booming in certain sectors including the advertising and marketing space. London is undeniably the epicentre of activity, and the close proximity of a huge range of agencies and large corporates, along with the requisite talent pool, makes it a great place to start business.
We do have companies which have made the transition to becoming serious international players, like collaboration platform Huddle, contact centre specialist New Voice Media and social analytics firm Brandwatch. There's also huge potential in the financial services space given London's reputation as a global centre for this industry.
It's not all about London, either. Regional hubs in the UK are nurturing great talent and innovative ideas, such as Exeter-based crowdfunding start-up Crowdcube.
Other centres such as Croydon Tech City, Manchester and the area surrounding Cambridge, all have great companies, and potential for growth. Theoretically as long as you can find great talent in the local area, there's no reason why you should be forced to relocate to London.
In practice, however, this can prove more problematic, which is why my company Idio made the move to the capital some years ago.
The secret formula
The following advice to entrepreneurs in the UK comes from our experience of starting a business in the south-west region of England, relocating to London to scale, raising finance from UK venture capitalists, and going on to launch an office in New York. None of which went smoothly at the first attempt.
There is no secret formula. As entrepreneurs we are wired to find shortcuts and frameworks to expedite our journey, and the danger is that we see them as the final solution. At Idio we have developed a parlance around this – we call it 'silver bullet syndrome'. There is not a single silver bullet to growth. The secret is resilience, continuous improvement, lots of hard work, and some really bright people.
The initial start-up challenge is to find a founding team. Then the challenge shifts to winning the wallets of investors. The growing number of angels in the UK is a very positive sign for the future, and is partly driven by the Enterprise Investment Scheme, a great initiative that aids tax-efficiency and attracts new investors in small business.
The slight danger is that successful businesspeople with no track record of early-stage investing can sometimes be ill-prepared for the risks of a close financial proximity to start-up life. Although all money is lifeblood to a start-up, the smartest money always comes from previous founders.
As you look to the US market, there are some great government-backed programmes offering 'digital missions' to various countries. Having participated in an early one to New York, I can vouch for its importance in our journey.
It helped confirm the US demand for our product, as well as give us relationships that mattered, and a confidence that a US launch was necessary. Getting feet on the ground early is vital.
We are now at the stage where more of our clients are from the US than the UK, and that gives different challenges. For UK start-ups who have product and engineering teams based in Europe, a US sales outpost can reveal a noticeably different market need.
Our own story at idio is of building a company around a simple concept – 'you are what you read', ie your reading habits will indicate your current interests and predict future purchases.
We have found this concept to hold even more truth in the US, with businesses of all sizes receptive to using artificial intelligence to make sense of the vast volumes of unstructured data about their customers and prospects.
It doesn't sound particularly glamorous, because most of the time it's not. But it can be tremendously rewarding.
And if we all keep our heads down and don't get side-tracked by silver bullets, there's no reason why we shouldn't be marvelling at the fruits of this UK start-up revolution in five to ten years' time.
Andrew Davies, co-founder and CMO, Idio