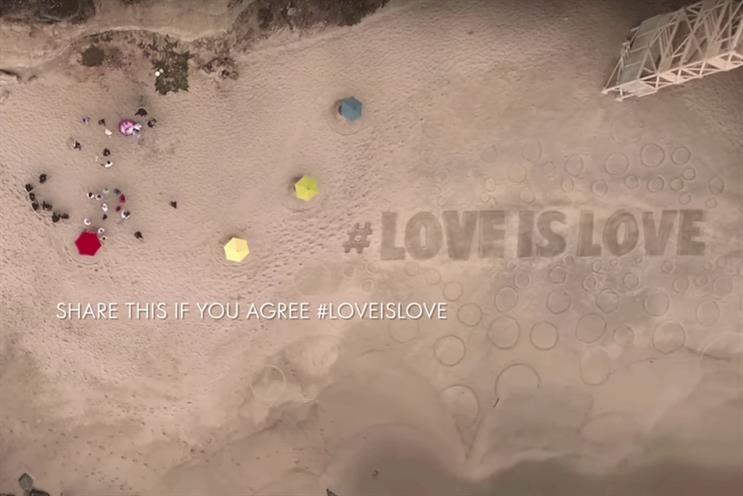 WINNER: Absolut Colors by AnalogFolk
To celebrate Absolut's continued support of the LGBT community and their limited edition rainbow flag Colors bottle, AnalogFolk, Sid Lee and Great Works created an extensive digital and social media campaign declaring that #LoveIsLove.
Activity included a video creating a magical, real-life proposal, an Instagram-lead influencer programme focusing on global Pride events as well as being one of the first brands to show support for the passing of the gay marriage laws in the US.
Video content from the campaign received over four million views across Facebook and YouTube. Spearheading this was the #LoveIsLove engagement video – which received 686k YouTube views and 2.8 million Facebook views and a total over 15,000 engagements.
In regards to Absolut's Instagram activation there were a total of 198,000 interactions on the platform – split between Absolut and the influencer's profiles.
Influencers had a combined reach of over four million, producing over 60 images with an average of 8k interactions on each. As a result of this activity, Absolut's own profile increased fans by over 5k followers.