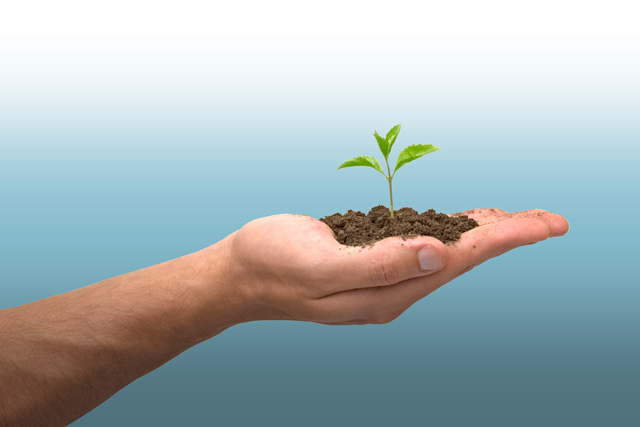 According to our Brand Footprint ranking – a measure showing which FMCG brands are being bought by the most consumers, the most often – British shoppers are sticking with local brands. Six of the top 10 brands in the UK list are strong British names, such as Warburtons, McVities and Hovis. Similarly, quintessentially British brands such as Cathedral City and Aunt Bessie have experienced incredible growth in their consumer reach points* over the past year.
Local success
Since the recession, shoppers have had to make significant cutbacks and more and more people are trading down to cheaper items. Consumers remain unsure about the future, steering clear of the unknown and looking for comfort and familiarity. In this climate of uncertainty, the brands that shoppers can trust - the ones that offer assurance, quality and value – will be the winners. And these are often the local brands.
Warburtons, which is the number one brand in the UK ranking, has a clearly defined local strategy and a family focus which resonates with British consumers. The example it sets is to appeal to the local shopper and tailor products to meet regional lifestyles and demands. Local shoppers are drawn to brands which offer them a sense of national pride with clear links to their culture.

The top 10 UK FMCG brands revealed by the Brand Footprint study
Rank
Brand
Penetration %
Frequency
of purchase
Consumer Reach Points (Million)
Consumer Reach Points Growth % 2012 v 2011
1
Warburtons
84.5
23.4
520
5.5
2
Heinz
90.6
16.5
393
4.5
3
Walkers
86.6
16.9
385
6.3
4
Hovis
75.4
16.1
320
-0.6
5
McVities
87.6
12.7
294
1.5
6
Kingsmill
73.9
13.5
263
1.1
7
Birds Eye
81.1
11.1
237
2.9
8
Muller
64.2
12
202
-11.3
9
Coca-Cola
56.5
10.4
154
4.4
10
Cadburys Dairy Milk
71.2
7.7
144
-0.8

Going global
Similarly, the brands which fare well in the global ranking are the ones which are adaptable and respond to specific local needs. This is essential for those brands looking to grow their global reach. A 'one size fits all' approach will simply not work when it comes to conquering the global market. This might mean changing the packaging to appeal to different preferences, values and lifestyles or ensuring there are a range of products to meet the needs of consumers living in different regions - from those with lower incomes to those ready for a premium offer.
For those brands that can successfully tailor their products to meet global demands, there is significant potential for growth – emerging markets (Asia, Latin America and Saudi Arabia) drive 98% of growth for the top 50 brands in the global ranking. Indeed, over the next ten years, as the world's population continues to boom, it will be the developing markets which see the most considerable growth. Tapping into these markets now will provide opportunities for manufacturers in the future.

The top 10 global FMCG brands revealed by the Brand Footprint study
Rank
Brand

Penetration %

Frequency
of purchase

Consumer Reach Points (Million)

Consumer Reach Points Growth % 2012 v 2011
1
Coca Cola
43.9
15

5,295

0%
2
Colgate
65.4
6
3,330
5%
3
Nescafe
26
11
2,270
-1.50%
4
Pepsi
27.9
8
1,797
2%
5
Lifebuoy
32
8
1,751
1%
6
Maggi
26.7
7
1,580
4%
7
Pantene
31.9
6
1,456
-2%
8
Knorr
27.6
6
1,290
1%
9
Lays
26.1
5
1,142
3%
10
Dove
33.7
4
1,117
18%

Reaching shoppers in rural areas such as India and Vietnam can prove challenging so building distribution networks that reach the most remote shoppers is key. It's also important to take advantage of all available channels to make products accessible across the globe. The most successful brands in the global ranking communicate to consumers through a combination of traditional, rural and digital outlets.
Colgate, for example, reaches more than half of the global population (65% penetration) with its oral care products. It does this by building awareness and sales with small pack sizes which encourage trial. In addition, it has an excellent distribution network in both rural and urban areas. Heinz, on the other hand, solves distribution challenges by acquiring and growing existing local brands.

Ultimately, brands must keep up with evolving tastes and attitudes. This means investing time and money in gathering local knowledge and adapting packaging and product content accordingly. Food brands, for example, can introduce different flavours for varying consumer tastes, while in the health and beauty category, smaller pack sizes for toothpaste and haircare will be attractive to consumers in emerging markets.
All those listed in the Brand Footprint ranking have plenty of room to recruit more shoppers in new geographies, new targets, new segments or on new occasions. And there are opportunities for those outside of the listing to be named as one of the most chosen brands next year by expanding their customer base while also encouraging shoppers to buy their products more often.

*The Consumer Reach Points metric measures how many households are buying a brand (its penetration) and how often (the number of times shoppers acquire the brand).