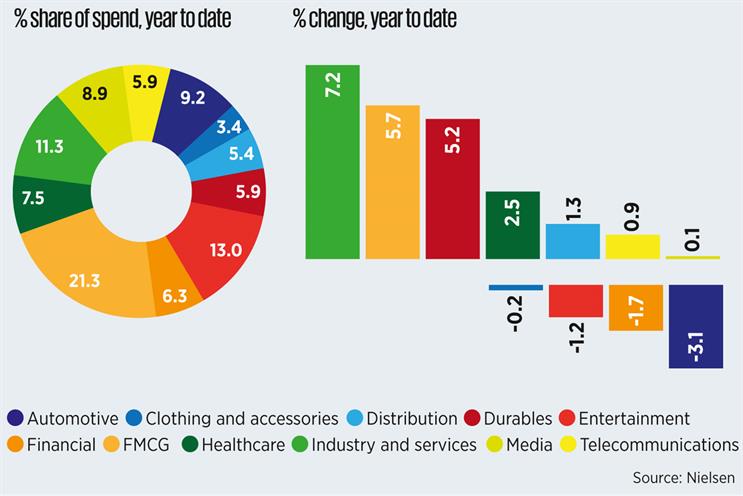 FMCG continued its long run as the biggest advertising sector by spend with a 21.3 per cent share for the first six months of 2013. This crept up from 20.1 per cent in the first half of 2012, according to Nielsen's quarterly Global AdView Pulse report.
Chris Locke, Starcom MediaVest Group's UK trading director, said: "A lot of FMCG advertisers are making a noise about the fact that they have been underinvesting in their brands, and they are now picking it up again. There have also been a lot of reviews globally of FMCG brands, which could lead to greater investment."
Entertainment fell slightly but remained the second-largest sector by spend at 13 per cent. Industry and services, whose share was the third-highest at 11.3 per cent, experienced the biggest increase in spend, up 7.2 per cent in the period.
Investment in the automotive and financial sectors declined by 3.1 per cent and 1.7 per cent respectively.
Locke said the UK automotive market appeared to be bucking the global trend and predicted global spend would increase next year.