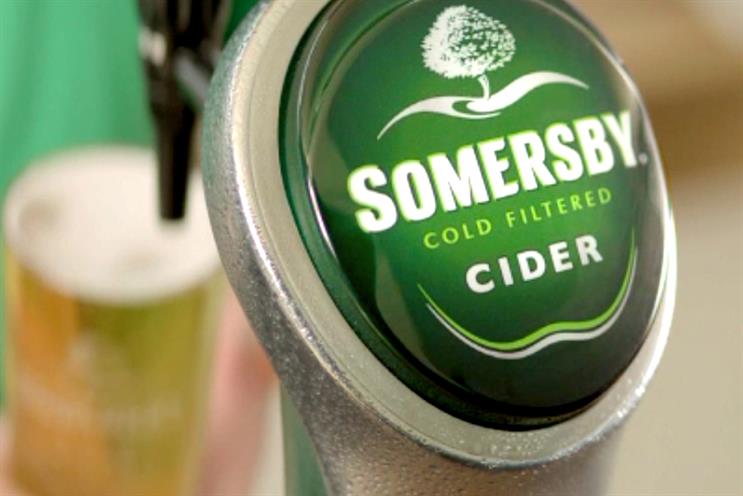 Somersby, which launched in July last year, is understood to have appointed Fold7 after a competitive pitch against Team Saatchi.
The news comes as Carlsberg, which has worked with Fold7 on the advertising for the beer brand, moves the account into Santo.
Fold7 will create Somersby's first high-profile campaign, which will launch across TV, press and outdoor.
Richard Barnes, the senior group marketing manager at Carlsberg, said: "The UK is a discerning market and, to successfully launch Somersby and carve a niche for the brand, we were looking for sophisticated creative with a characteristically British sense of humour.
"Fold7 pitched a winning idea and I'm looking forward to seeing it go into production and on to launch in March."
Somersby is Carlsberg's first foray into the UK cider market and launched with a sampling campaign.
It competes against the market leader, the Heineken-owned Strongbow, along with newer entrants such as Anheuser-Busch InBev's Stella Artois Cidre, in the increasingly popular cider market.
The Fold7 founding partner and creative director, Ryan Newey, said: "With a surging market for cider, Somersby will present a real challenge to the established brands. It's 99.4 per cent apple and has no artificial flavouring, so this will be real refreshment. These credentials will live at the heart of our creative idea."