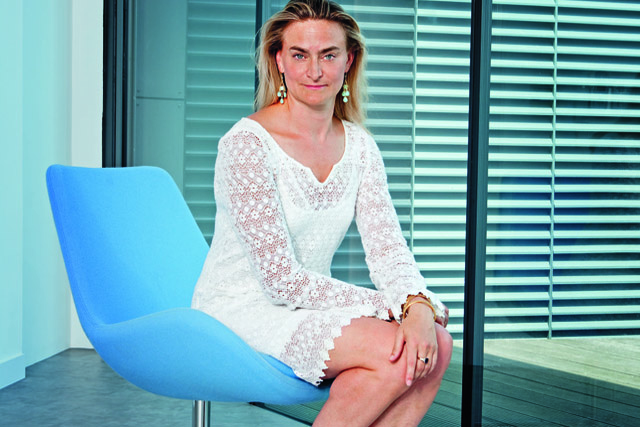 In the past five years, media and entertainment consumption has been radically transformed through technology, bandwidth and the proliferation of smart devices. As a result, consumers' interactions with content have been completely rewired, flipping decades of traditional viewing habits on their head.
The bottom line: people are consuming and interacting with video media and entertainment in totally new ways, and advertisers need to catch up fast.
The audiences that brand advertisers and their agencies want to reach watch great content on a range of devices, often simultaneously, that can stream the same or related content anytime, anywhere, with social features, interactivity and content-amplification applications.
Content providers now package their content and advertising inventory across multiple devices – via services such as SkyGo or the BBC iPlayer – to best serve these consumers, meeting their needs, regardless of the device and time.
In the US, research from TechCrunch shows that almost half of consumers have started watching a video on one device, only to finish viewing it on another – usually beginning on a smartphone and ending on a larger screen.
Consumers are also combining their viewing time, flicking from one device to another. IAB Europe's
Mediascope study reported in June that nearly 25 million UK adults now regularly use three screens to watch and interact with content.
At the same time, the traditional box in the corner has also evolved, becoming a bigger presence in the home, quite literally. The picture is sharper, the sound clearer. Today's TV viewing is increasingly connected, immersive and interactive.
Whether the TV itself is connected, or content is viewed via a second, third or fourth screen, the opportunity for impactful brand messaging has never been so exciting.
Audiovisual advertising is more powerful than ever. It's emotional, dramatic and effective. Increasingly, the advertising has become an extension of the content itself – customisable, social, interactive and targeted.
However, the popularity of any-time, any-screen viewing means that advertisers can no longer buy TV space in isolation from digital. Media strategies must reflect the cross-channel nature of TV viewing.
The world has moved beyond "TV versus digital" into an era when both must work together to reach audiences in real time and deliver a better impact for brands. This needs to start with consumers and take into account their movements across screens and devices. As marketers shift spend to align their behaviour with that of consumers, they will discover that having a deep understanding of the complex world of video consumption translated into a single integrated media plan delivers greater amplified impact.
The adage about the right message at the right time and in the right place now applies as much to the video landscape as it does to more traditional channels within the media mix.
Each device and platform needs to be managed so they are complementary to each other. So, just as no media owner would dream of distributing content through a single channel, no brand should restrict its message to one device and a single viewing opportunity. TV and digital have become a continuation of the total consumer experience.
Brand managers must also better leverage the power of each device. There is no question that watching advertising on TV is incomparable to watching it on a smartphone on a packed train. Creative messages, formats and lengths will need to be rethought to fit the channel, the screen and the viewing environment.
As the viewing habits of the mainstream population evolve, technology platforms such as Vide­ology need to help brands and agencies navigate the new reality. While buying mechanisms and some metrics for each platform are different, our aim is to make it as uniform as possible to buy on a rating point or particular metric across all platforms. Working with data and media research partners, we've already made it possible to use best practice techniques to follow consumers using cross-device frequency capping and media-spend optimisation across complementary devices to amplify TV impact.
New digital metrics allow integrated planning from TV to digital. Tools such as Nielsen OCR and comScore vCE enable brands to ensure every penny they spend across the new video landscape is impactful.
"Advertisers can no longer buy TV space in isolation from digital"
These metrics not only give media buyers the tools to identify audiences across screens, but also to understand the factors and actions that ultimately lead consumers down the marketing funnel from brand awareness to purchase.
Taking a multi-screen approach delivers greater brand impact, improved campaign delivery and reduced wastage, allowing brand managers and media buyers to make smarter, informed decisions. Our research – based on more than 500 million impressions in the UK – into the impact of video convergence illustrates this point.
Online video alone delivered an impressive 33 per cent average lift in brand recall among consumers who had seen the campaigns, compared with those who hadn't seen any advertising. However, three-screen campaigns were 90 per cent more successful in provoking brand recall than those that used online video alone.
Ultimately, it's all about making the brand stand out and, of course, driving product sales. Video content can carry an incredibly powerful punch. That's what made TV advertising so effective in the first place. Now that power is available across multiple screens and part of the everyday media diet of millions of consumers, who are watching more video, more often, through more devices.
All this creates massive and exciting opportunities for brands to make an ever more powerful impact – because where consumers lead, advertising must follow.
---
Anne de Kerckhove is the managing director EMEA at Videology