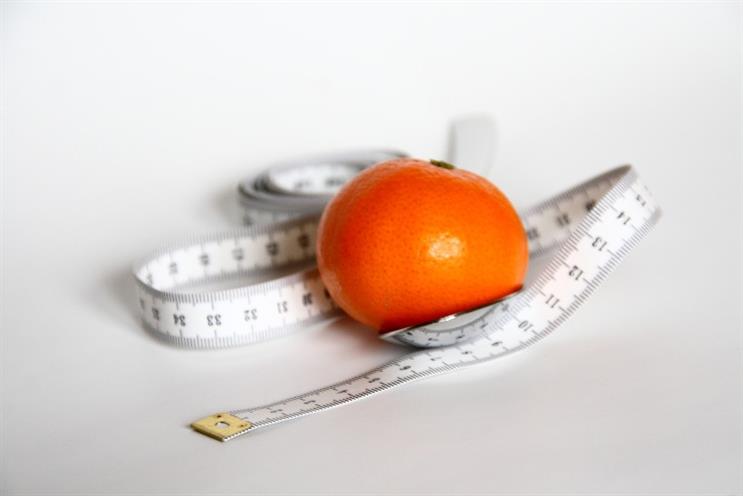 Industry sources suggest the plans will stay under wraps until mid-February, when the government is expected to outline how it will reduce the population's collective spare tyre.
Obesity rates in children aged 10 and 11 rose from 18.3% in 2008/9 to 19% in 2013/14, according to the National Child Measurement Programme.
Those figures call for more drastic measures, on top of the government's long-running Change4Life campaign, product reformulations and restrictions on advertising high fat, salt and sugar (HFSS) foods. There was also the 2011 Responsibility Deal, which some within the government suggest was too lenient on the food industry.
Industry fears more regulation
Some fear the new childhood obesity strategy will include new regulation, including the controversial 'sugar tax' and a pre-9pm broadcast ban on all HFSS ads.
The Advertising Association, the Food and Drink Federation and the British Soft Drinks Association have been working together on their responses to the government.
Add on a crackdown on in-store promotions, another of the measures recommended by the Health Select Committee to the government in November, and the worst-case scenario could leave marketers with the problem of shifting higher-priced products with fewer levers of demand.
The AA has argued that a 9pm HFSS TV ad watershed would be "completely disproportionate to the evidence" and would deprive commercial broadcasters of an estimated £200m that could come out of programme-making.
"But we're not saying nothing needs to be done on advertising regulation," says communications director Ian Barber.
Stricter rules for the internet, not TV
The AA wants the government to leave TV alone, but the industry is making moves to restrict advertising in other media.
"The industry has already made a significant contribution," says Barber, "and that is to introduce new rules that would mean no advertising of HFSS products targeted at kids in any medium."
The AA's aim is to extend the 'no HFSS ads in content aimed at kids' rule from broadcast to non-broadcast media through an update of the rules drawn up by the Committee of Advertising Practice (CAP), on which the AA and various advertising and media trade bodies sit.
But the process of rewriting the rules is long and what they say will depend on the outcome of CAP's public consultation.
That's currently being drafted for approval, with publication expected in spring – after the government goes public with its obesity strategy.
A CAP spokesman said: "The team are trying to turn the draft around as quickly as possible, particularly given the political and social landscape at the moment.
"It's a very hot issue that we need to respond to and this is a really positive step. The government and Public Health England are privy to the launch of our consultation and we know it's been welcomed."
Barber believes the government's announcement will acknowledge the industry for setting in motion the changes.
CAP's overhaul should please campaigners such as the National Obesity Forum's Tam Fry, who has been calling for a wholesale ban on marketing to children via social media as well as the 9pm watershed on HFSS TV ads.
But the devil will be in the detail.
For example, will CAP's new rules define a child as a person aged under 12 or under 16? How will brands be expected to know how old their audiences are? How much will media owners push back at any perceived threat to their business models?
Beyond the regulatory questions, the AA is keen to help "reinvigorate" the government's efforts on behaviour change, with Barber saying there is a possibility of industry figures lending their expertise on a voluntary basis.
"We're not talking about the industry handing a bunch of money or services in kind to government," he says. "There are lots of smart people in the industry willing to get behind a national programme of behaviour change. If the government wants to turbo-charge efforts we are here to help."
Ditching price promotions on sugary food
A Change4Life 'redux' is unlikely to be the only weapon the Government turns to, however, with further food reformulation.
Public Health England's review of the evidence for measures to reduce the public's sugar consumption concluded that price promotions "increase the amount of sugar purchased from higher sugar foods and drinks by 6%" and should be reduced.
But the British Retail Consortium believes there are stumbling blocks.
In a statement it said: "Each UK retailer has its own policies around promotions in-store.
"Finding a collective solution on a collective, voluntary basis would not be possible; retail is a highly competitive industry and there is also likely to be major issues with competition law."
Drinks brands oppose 'sugar tax'
Public Health England's report also recommended a tax of 10% to 20% on full sugar soft drinks, which was endorsed by the Health Select Committee.
Both the British Soft Drinks Association and the Food and Drink Federation have opposed calls for such a tax, setting them against Fry's National Obesity Forum, which has called for a 50% tax on sugary soft drinks.
David Cameron's recent change of rhetoric on the possibility of a sugar tax has sparked speculation that he is ready to take on industry, though it could just be a negotiating tactic.
A tax would have the benefit of delivering a major signal to the population that sugar is a sin, but the AA's Ian Barber raises the prospect that it could provoke a split in industry ranks.
He told Marketing: "Our very strong message to government is that we are here to help but being here to help requires you to look at us as partners rather than as entities to tax and regulate.
"If they do tax and/or regulate it will come down to how individual businesses respond to that and what the impacts on those businesses are.
He added: "I don't think it will be a question of people throwing their toys out of the pram and running off, but it's just inevitable that the business response to a strategy that's rooted in regulation will be to manage the impact of the regulation."